Elgin police say citizen's arrest shows relationship with community is on the mend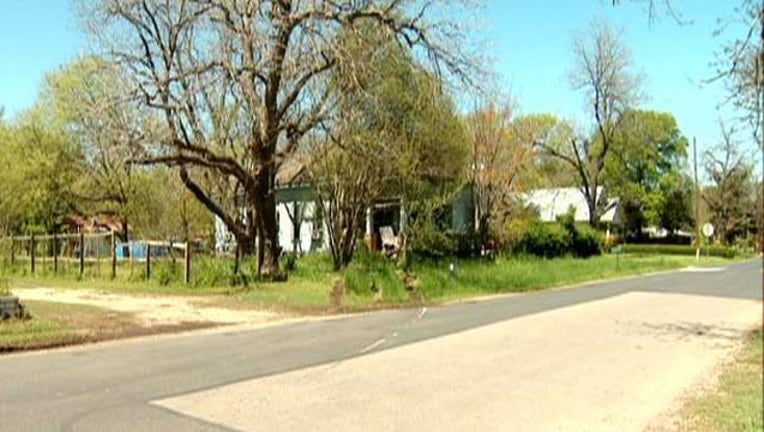 article
ELGIN, Texas - Elgin police said a citizen helped them catch a suspect this week and more importantly, they said the act shows progress in their relationship with the public after years of hostility between police and the community.
Wednesday, what started as a routine hit-and-run call turned into a wild chase.
"We got a call of a hit-and-run accident, car hit another, tore off the bumper and had taken off," said Elgin Police Chief Chris Bratton.
Police said 26-year-old Danny Goodman II lost a tire on Lexington Road and crashed his car into a fence.
"I heard a loud, 'Bam!' It was really loud and I looked out the window," said Laura Naschke who was at home working when she saw what happened in her front yard.
"He jumped out of his vehicle, ran across the street, got into another vehicle with his dog following across the street. And I told him, I said, 'If you run, the cops will get you,'" said Naschke.
The man took off on foot, but it wasn't the cops that caught him.
"One of our citizens saw him coming by and said, 'You know, that's enough of this,' tackled him, held on while our guys caught up that extra half a block and we were able to take him into custody," said Bratton.
Bratton said getting a little help from a member of the community goes a long way.
"It was a great example of the community working with the police department to stop what could have been a very serious incident in the neighborhood," said Bratton.
Bratton said six years ago people in Elgin would rarely even talk to the police; much less help them make an arrest.
"That's a terrible place for us to be and the only reason those things happen is because we don't reach out to the community and ask for their help before the events happen," said Bratton.
Today, Elgin officers make an effort to get into neighborhoods and build relationships with the almost 8,500 people who call Elgin home. Bratton said as a result, the crime rate has gone down and fewer offenses go unsolved.
"People are supportive of what we do and they're coming out to help us make this a better, safer place for them to live," said Bratton.
As for the anonymous man who helped police catch a criminal, Bratton said there is only one thing left to say.
"Thank you."
Police said they will recognize the man who tackled Goodman with a certificate of appreciation.
Goodman is in the Bastrop County Jail on charges of leaving the scene of an accident and evading arrest. Police said he could face more charges depending on results from a blood test.