Emotions run high at City Hall as Council approves $1 a year Planned Parenthood lease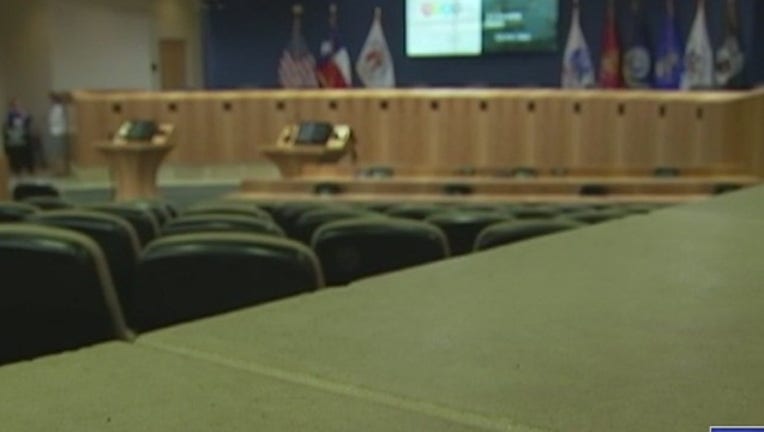 article
A lease renewal for Planned Parenthood's clinic on East 7th Street ended up on City Council's consent agenda Thursday morning. The non-profit has been in the building since 1972.
This lease keeps them there for at least another 2 decades.
Nicole Hudgens with pro-life organization Texas Values spoke against the deal.
"This lease agreement is not fair to East Austin residents.  It's not fair that Planned Parenthood can rent this property that's owned by taxpayers for the grand total of $1 per year. This property is worth over $111,000," Hudgens said.
Council Member Ora Houston pointed out, the discounted rate is something the city does when there's benefit to the community.
"This is not the only City of Austin property that pays $1 a year, we do it for Austin Pets Alive, I don't hear you come down talking about that, we do it for Zach Scott Theater," she said.
"Really at this location for a $100,000 a year subsidy we're getting so much value, we should be celebrating this lease.  Because this is the kind of care that doesn't only improve people's healthcare it saves people's lives," said Council Member Greg Casar.
Hudgens says it's not fair to the east Austinites facing rising costs.
"The increase of property taxes are the equivalent of what Planned Parenthood will be paying for the next couple hundreds of years if not thousands of years," Hudgens said.  
Texas Values pointed out another organization "Austin LifeCare" that does not perform abortions reached out to the city about paying market value for the spot on 7th street.
I reached out to them and they confirmed the city essentially told them the "ship had sailed."
"Is that the same organization that sued the city to overturn our ordinance that required providers to give disclosures about whether or not they provide a full range of health care services and reproductive healthcare services?" Council Member Casar asked.
Austin LifeCare confirmed they did sue.  And won.
Council Member Jimmy Flannigan, a member of the LGBTQ community left the dais during Hudgen's comments.
"You have every right to come and speak but I also have the right to not listen," Flannigan said.
"I just wanted to say 'thank you' for coming down here and speaking up knowing that the council was not going to agree with your opinion.  It's brave and it's hard," said Council Member Ellen Troxclair
"I have run out of words...and I'm shaking I'm so upset about this because this is not about groups that have different opinions on land use or taxation or other issues, these are people who see some of us on this dais as less than human," Flannigan said.  
Flannigan said it's a challenging time in the country.  And it's important to understand things in context.
"I think it's important for the community to understand when that organization makes comments, they need to be seen through the context of an organization that is working to undo civil rights for our fellow Texans and that applies to LGBTQ rights, that applies to women's rights and their access to healthcare," Flannigan said.
Planned Parenthood also plans to spend $1.2 million to renovate the property.