Ethan Couch's victims remembered following his release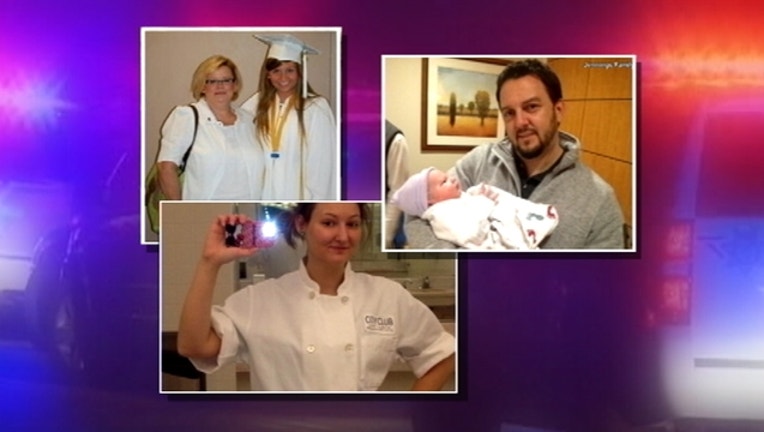 article
FORT WORTH, Texas - While Ethan Couch's name is in the news because of his release from jail, many are thinking about his victims.
Mothers Against Drunk Driving National President Colleen Sheehey-Church called the whole story a tragedy and injustice for the victims' families.
"You know, you're flooded with, he's coming out. But my son or daughter is dead. He's coming out, but my father the minister is dead," she said.
The fatal crash happened on June 15, 2013 in Burleson. At the time Couch was 16 years old and driving nearly 70 mph in a 40 mph zone with a blood alcohol level that was three times the legal limit. There were seven other teens in his pickup truck, including two in the bed.
Couch lost control of the truck and plowed into a group of people that were helping a woman whose car has stalled. Mother and daughter Hollie and Shelby Boyles, along with youth pastor Brian Jennings, were helping Breanna Mitchell change a flat tire. The crash killed all of them.
Also, one of Couch's passengers, Sergio Molina, was paralyzed. Another, Solimon Mohmand, suffered numerous broken bones and internal injuries.
Authorities believe the teens stole two cases of beer from the Walmart in Burleson and some of them had been drinking at Couch's house even before the theft.
During his trial, a psychologist for the defense blamed Couch's irresponsibility on "affluenza," arguing that he was the product of a broken home where money could make problems go away. The defense argued his parents condoned drug and alcohol use and never set boundaries.
Couch was sentenced to just 10 years of probation with time in a rehab facility. He only got jail time in 2016 after violating that probation and fleeing to Mexico with his mother.
"He killed four people. I mean, these people were on the side of the road helping others. It was a grave injustice," Sheehey-Church said.
Couch's attorneys said he has learned a lot over the past two years and plans to stay out of trouble.
"From the beginning, Ethan has admitted his conduct, accepted responsibility for his actions, and felt true remorse for the terrible consequences of those actions," attorneys Scott Brown and Reagan Wynn said in a statement.