Family affected by tragedy pushes for anti-texting bill at the Capitol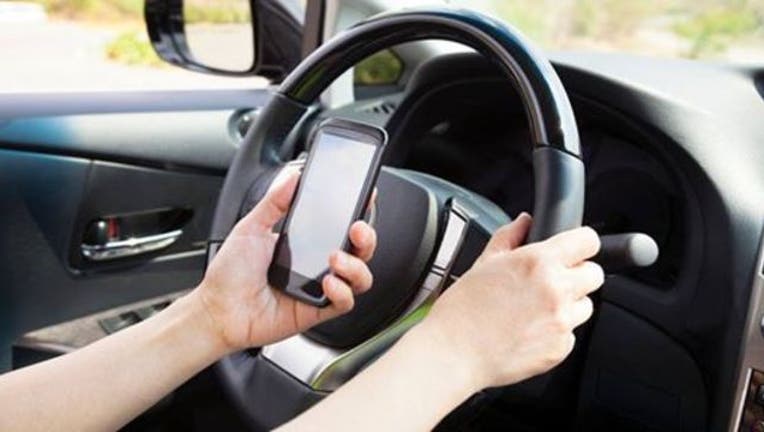 article
HB-80 hits the house floor on Monday. If passed and cleared through Governor Abbott, supporters say it's a bill can save thousands of lives.
In just a few seconds, the Berry family's lives were turned upside down.
"With your eyes closed, please count with me, 1, 2. You can open your eyes. In that same amount of time, in those brief seconds, an irreversible and devastating event changed my life and my family forever," said Peter Berry, who was paralyzed in a car crash.
Nearly 4-years-ago, 13-year-old Peter, 12-year-old Aaron, and 9-year-old Willa were in the car, when a distracted driver hit them. Their parents, Robin and Joshua did not make it. Aaron and Peter suffered spinal cord injuries and are now confined to wheelchairs.
"There are no words to describe it, it's a complete shock, life-changing," said Matt Berry, dad and uncle.
Matt Berry is Joshua Berry's brother. He and his wife Simon, are now the legal guardians of the three kids, and parents to Misha and Noah.
"They are exceptional children, their strength is remarkable. They're just survivors," said Simon Berry, mother and aunt.
They are a few of the many who are supporting HB-80, a bill that would ban texting while driving in Texas, and give offenders criminal penalties.
"This is my fourth consecutive session working to pass this critical legislation," said Senator Judith Zaffirini.
The bill is also known as The Alex Brown Memorial Act. Brown was a teenager killed in a car wreck while texting and driving. Supporters from all walks of life express deep concern for not giving distracted drivers harsher penalties.
"When I was growing up I lost privileges when I misbehave. Although this bill does not impose loss of the driving privilege, it does impose penalties," said Paul Hunt of The American Council of the Blind of Texas.
The Berry family has been through something no family ever wants to imagine, but they are now using their story to save others.
"This bill will pass and become law. After all, how can you look at me, my brother, my sister, our family and all the other victims in this room and not make the right choice?" said Aaron Berry, who was also paralyzed in the crash.
If the bill gets through the governor's desk this session, it can serve as a reminder to drivers, that text you get while behind the wheel can wait.
"If people closed their eyes and drove down the highway for five to ten seconds would that be ok?" said Matt Berry.
"Texting for that one second it's just not worth it, it's not worth it. Nothing's going to change in life," said Simon.
This bill has passed both houses before but then Governor Rick Perry vetoed it. Governor Greg Abbott says he will wait before making a decision on whether to sign it or not.