Fayette County K-9 helps find 60 pounds of marijuana hidden in tire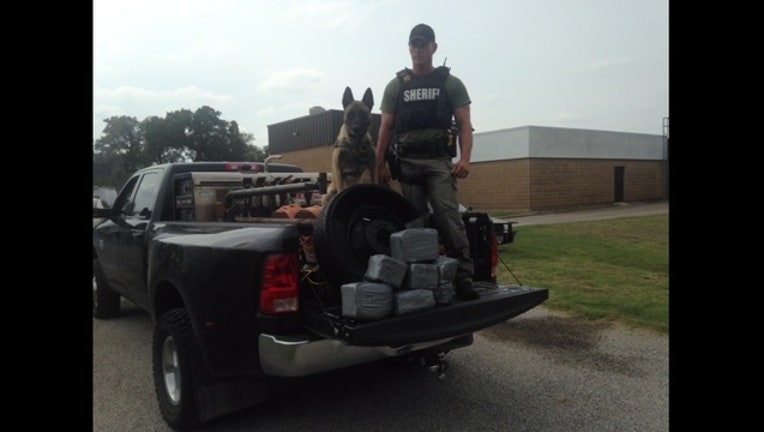 article
The Fayette County Sheriff's Office says the marijuana was found after a vehicle was pulled over on Interstate 10 at the eastbound 665 mile marker near Eagle for a traffic violation.
It happened at around 10 a.m. on October 9. The Sheriff's Office says its Narcotics Canine Unit stopped a 2013 Dodge truck and noticed several criminal indicators. Consent to search the vehicle was obtained and K-9 Lobos began a search.
Lobos alerted authorities to a spare tire under the bed of the truck. When the tire was removed and cut open, seven bundles of marijuana weighing about 60 pounds was found.
27-yearold Jamie Sanez and 28-year-old Cesar Sanchez, both from Zapata, Texas, were arrested and charged with felony possession of marijuana.