Fayette County K-9 seizes around 22 pounds of marijuana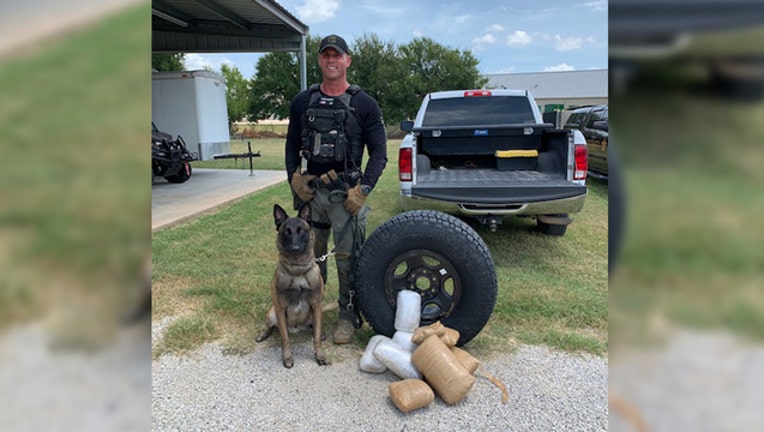 article
LA GRANGE, Texas (FOX 7 Austin) - A K-9 unit in Fayette County seizes around 22 pounds of marijuana Wednesday morning following a traffic stop.
According to a release from Fayette County Sheriff Keith Korenek, the K-9 unit stopped a 2019 Dodge Ram truck on I-10 around 11:45 a.m. for a traffic violation. The sergeant became suspicious after speaking with the driver that they might be smuggling drugs.
The sergeant and his K-9 Kolt swept the outside of the truck, Kolt indicating to the spare tire under the bed of the truck. The sergeant removed around 22 pounds of marijuana, with an estimated street value of $11,000, says the release.
The driver was arrested for felony drug possession and transported to the Dan R. Beck Justice Center.