Feds reach settlement in Kung Fu Saloon discrimination case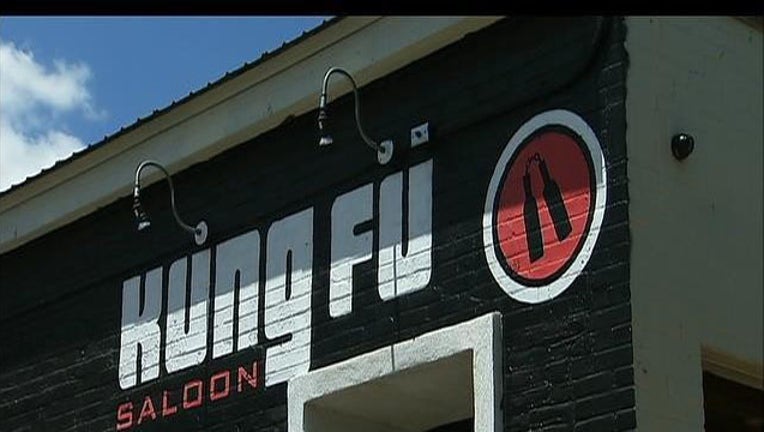 article
On Tuesday, the Department of Justice announced it has reached a settlement resolving allegations of race, color and national origin discrimination with the owners and operators of Kung Fu Saloon, a bar and restaurant with locations in Austin, Dallas, and Houston.
In the lawsuit, the Justice Department alleged the owners and operators discriminated against African-American and Asian-America patrons by denying them entry at each of its locations. The lawsuit says there were dozens of circumstances in which African-Americans were denied entry because of their dress code yet similarly dress Caucasian patrons were allowed to enter.
The lawsuit also clams Kung Fu Saloon engaged in other practices to limit the number of African-American and Asian-American patrons at each of its establishments.
"This settlement resolves serious allegations of racial and national origin discrimination at Kung Fu Saloon locations in Texas, and it should make clear that any illegal discrimination in places of public accommodations will not be tolerated," said Acting U.S. Attorney John R. Parker of the Northern District of Texas.
Title II of the Civil Rights Act of 1964 prohibits discrimination on the basis of race, color, religion or national origin in places of public accommodation, such as restaurants, hotels, movie theaters, nightclubs, stadiums and other places of exhibition or entertainment. Under Title II, the Civil Rights Division can obtain injunctive relief that changes policies and practices to remedy customer discrimination. Title II does not authorize the division to obtain specific relief, such as monetary damages, for individual customers who are victims of discrimination.
This isn't the first time Kung Fu Saloon has received negative attention. In November of 2014, a bartender was charged with aggravated assault after police say he threw a customer out of the Downtown Austin bar. The customer was left with a brain injury.