Fire crews rescuing a horse stuck in dumpster in Huntington Beach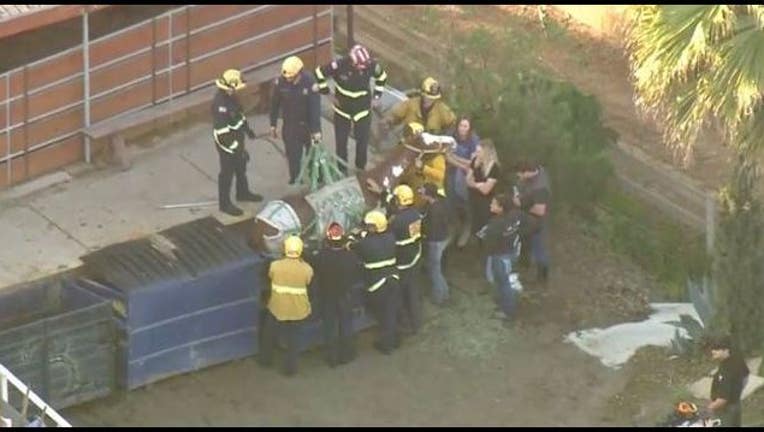 article
Firefighters are trying to rescue a horse trapped in a dumpster at some stables in Huntington Beach on Friday afternoon.
The Huntington Beach Fire Department was called to an equestrian center located in the area of Ellis Avenue and Goldenwest Street shortly after 2:30 p.m. A Orange County Fire Authority Heavy Rescue team is assisting with the rescue.
Passersby kept the horse calm until emergency crews arrived on scene. 
Watch the rescue live on Facebook live:
This is a developing story. Check back for updates.