Florida man strangled woman with dog leash, stabbed K-9, cops say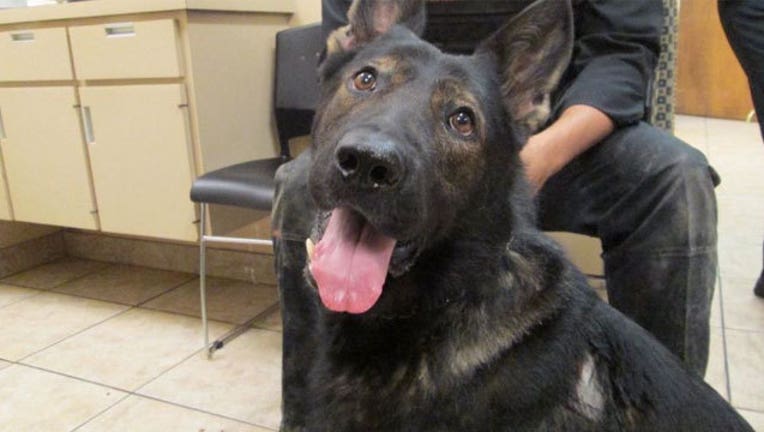 article
A Florida man allegedly strangled a woman with a dog leash and later stabbed a K-9 as he tried to evade capture on Friday, Lakeland police said.
Reuben Smith, 42, faces charges of aggravated assault, fleeing or attempting to elude, aggravated assault with a deadly weapon without intent to kill, resisting an officer with violence and injuring a police dog, FOX13 reported. Smith was taken to Polk County Jail.
Police were called on Friday evening to a Lakeland hotel for a report of an aggravated assault and encountered a woman who said Smith had strangled her numerous times. She said Smith first asked if she knew what it was like to be strangled and then wrapped a leash around her throat. The woman passed out and, when she awoke, Smith allegedly put the leash around her neck again. But the woman, who was not identified, was able to break free, and said Smith bolted after her escape, speeding off in a white Buick.
Authorities caught up to Smith and, after a brief pursuit, police said Smith rammed a barrier fence as he tried to drive on to an interstate. The move disabled his car and Smith allegedly got out on foot and ran into a wooded area.
K-9 officer Jeremy Williams and his dog, Hyde, tracked Smith, but at one point, Hyde got beyond Williams' view. When Williams finally caught up to the dog, he said he saw Smith holding the dog down and that the dog had been stabbed twice – in one of his front legs and in his chest. Police said Smith continued resisting arrest, but was eventually taken into custody.
Read more on FOX NEWS.