Florida officials: Third child dies from flu in 2018-19 season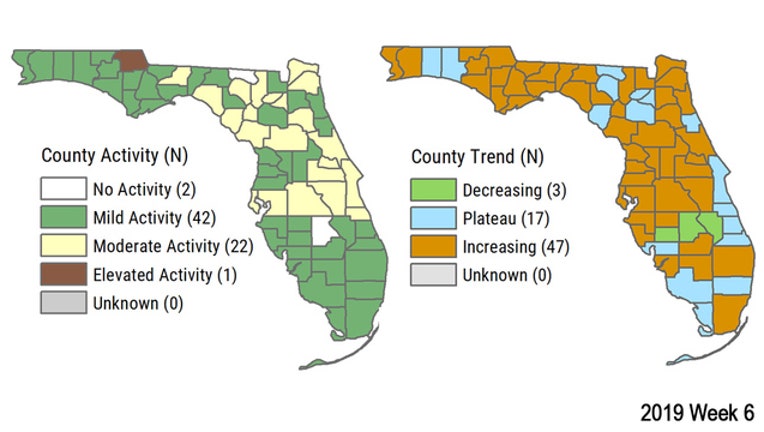 article
TAMPA, Fla. (FOX 13) - The Florida Department of Health says a child died after contracting the flu, marking the third child to die as a result of the disease during the 2018-2019 season. 
Florida's DOH said flu activity in the state was above peak levels in the previous two seasons, with an increase in influenza activity statewide.
The department of health said the child who died was not vaccinated and did not have any underlying medical conditions. A spokesperson with the Department of Health in Hillsborough County said the flu death did not occur in the county. 
Florida's first flu-related pediatric death happened in October 2018 and the second in November 2018.
Since then, departments of health across the country have reported increased activity each week. They say flu activity is expected to continue for several more weeks.
In Florida, 27 outbreaks were reported in the last week. 
The department of health says it is not too late to get a flu vaccine. For more information, visit http://www.floridahealth.gov/diseases-and-conditions/influenza/index.html.