FOX 7 speaks with family of teen injured in SXSW tragedy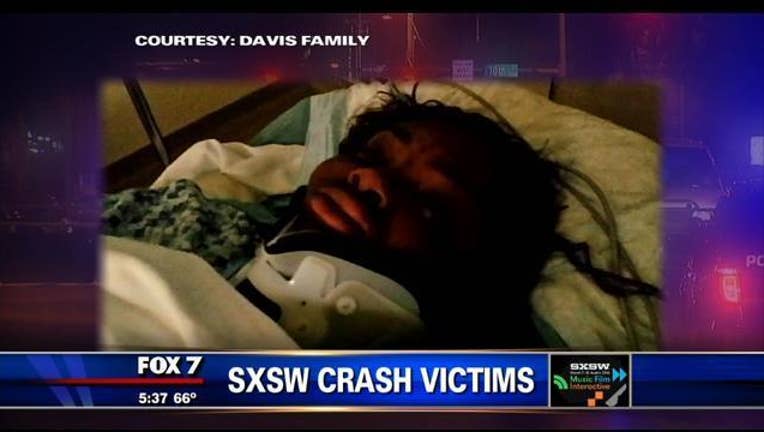 article
AUSTIN, Texas - Curtisha Davis is an 18-year-old high school student from Fort Worth. She's been visiting South by Southwest this week. Now Davis is in a hospital bed at UMC Brackenridge in Austin after Thursday morning's horrific incident --a man crashed through a barricade into a crowd, killing 2 and injuring 23. He was on the run from police.
"They're saying that she has a broken leg, she has swelling, she has stitches, 50 stitches, she may have a broken arm," said her aunt Shenikka Davis.
Shenikka got the call early Thursday morning from her sister.
"Are you serious, are you serious? That's exactly what I said and she said 'Yeah it's serious...you need to get your clothes on, we got to go to Austin' and after that I knew it was serious," Davis said.
When they got here from Fort Worth, Shenikka says she her niece was grateful to see them but couldn't remember the horrific incident.
"All she remembers is getting a Philly cheesesteak and walking across the street and the next thing you know she said she's at the hospital," Davis said.
Davis says Curtisha's boyfriend was with her at the time and she believes his condition is more serious.
"We are definitely in prayer, we're just keeping the Lord...he's the one to find our answers," she said.
Even though Curtisha couldn't remember the accident...she knows now.
"All she keeps saying is 'Why did he run into us Aunty? Why did he do that to us? We were having fun'...that's...all she was saying," she said.