Fugitive shot 8 times by store clerk following Florida, Georgia high speed chase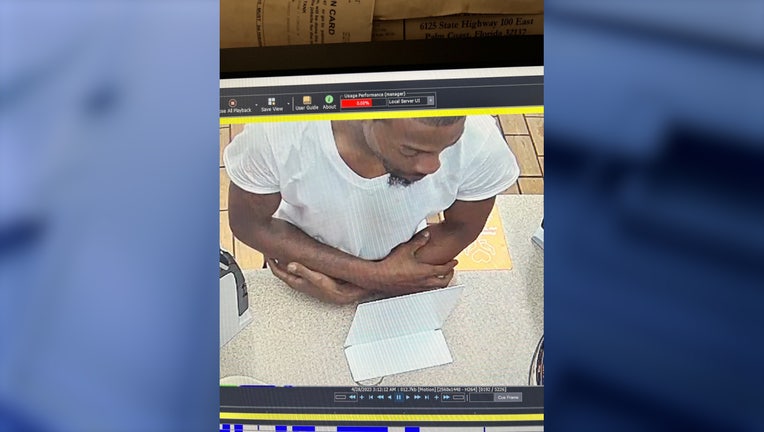 article
A Georgia fugitive who allegedly robbed a Shell Gas Station in Flagler County on Friday was shot 8 times by a convenience store clerk after taking law enforcement on a high-speed chase. 
Qwinntavus Kwame Jordan was arrested and taken to a hospital for his injuries after being shot 8 times by a Georgia store clerk whose car Jordan attempted to steal while fleeing from law enforcement. 
On Friday morning at 3:30 a.m., Flagler County Deputies responded to the Shell gas station located at 6125 SR 100 East on a report of a robbery. The gas station employee told deputies a black man entered the store and demanded all the money. The man alluded to having a gun but never brandished it. He left the store with $90 and other "miscellaneous" items, a news release shows.
The man's car was located on I-95 by the St. John's County Sheriff's Office who began pursuing the suspect along with Florida Highway Patrol, the Jacksonville Sheriff's Office, and the Nassau County Sheriff's Office on I-95 through the various counties until the man reached the Florida/Georgia line.
The car came to a stop after police in Camden County, Georgia achieved a positive stop stick hit on the Jordan's car on I-95. Jordan fled on foot, entered a nearby convenience store, brandished a gun, and demanded the clerk's keys. 
Credit: Flagler County Sheriff's Office
Jordan took the clerk's keys, and attempted to drive away, but crashed the car through the store. He then left the vehicle and chased the clerk and a customer through the store and a struggle ensued. 
During the struggle, the clerk became armed and shot Jordan eight times, according to Georgia authorities. 
At the time of his arrest, Jordan was wanted for armed robbery out of Coffee County, Georgia.