Funerals for 2 Orlando massacre victims marred by protests, out-of-control driver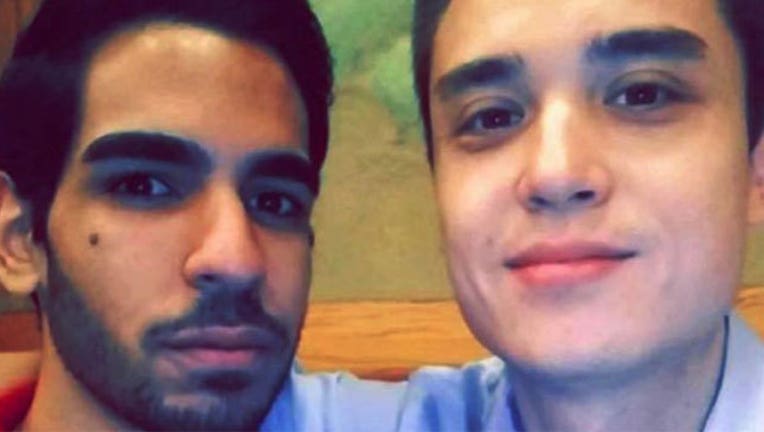 article
Funerals for two of the 49 victims of last weekend's massacre at an Orlando nightclub were marred by overwhelming tension Saturday, as one service took place under protest from anti-gay demonstrators and another saw an apparently impatient driver run over two sheriff's deputies.
A handful of Westboro Baptist Church protesters stood silently while the service for Christopher Leinonen was ongoing, Reuters reported. The protesters were blocked from viewing the funeral by about 200 counter-protesters. Some of the counter-protesters were holding rainbow screens and cheered when the church members left the scene.
Those counter-protesters formed a human chain to block the Westboro Baptist Church members, The Washington Post reported. The members descended upon the city with makeshift wings and stayed around the service only until about 11 a.m.
Angel Gabriel Vazquez and his husband Adam Vazquez came to Orlando from Pennsylvania to counter-protest against the Westboro Baptist Church. They said they watched the news as the events unfolded in their former hometown.
"This is where we grew up. This is where we matured as young gay men. And to be Puerto Rican, Latin night was one of our favorite nights," Angel Vasquez told The Post.
Adam Vazquez told the paper that the members of the group push people away from Christianity.
"God loves everyone," Angel Vazquez said. "He made me this way. I can't help it. I tried to be normal, straight, but it's who I am. It's who I was made to be."
In a separate incident, two Osceola County Sheriff's deputies were hospitalized after a driver cut through the funeral procession for Jean Carlos Mendez and struck them with her car, authorities said in a statement on Facebook.
Read more on FOX NEWS.