Georgetown father who lost son to suspected fentanyl poisoning wants suppliers in jail
GEORGETOWN, Texas - A Georgetown father who lost his son to a suspected fentanyl poisoning wants to know why suppliers aren't being put in jail for these deaths. He also wants to prevent other parents from experiencing the kind of loss he has.
Fentanyl was recently named the number one cause of death among U.S. adults ages 18 to 45. In this case, Layton Ivins was 16.
"Nobody should have to bury their child," Layton Ivins' father Cody Ivins said.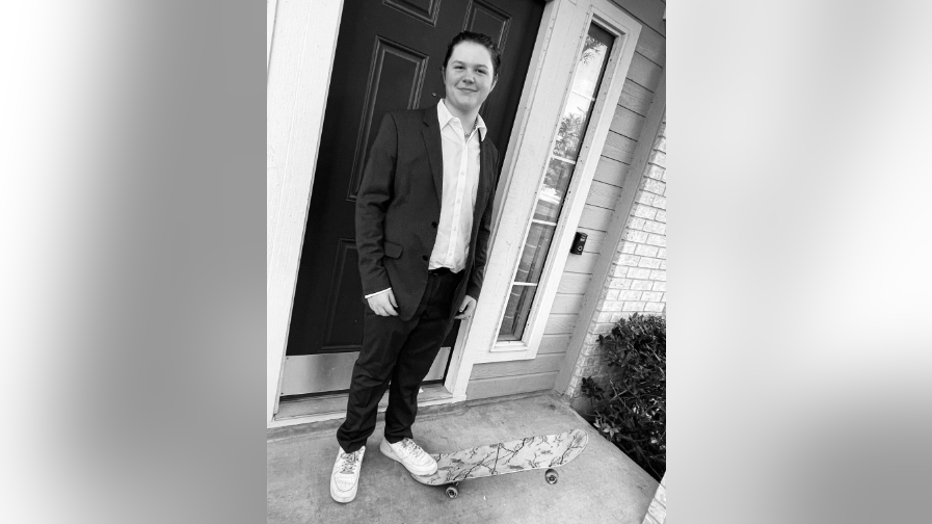 Layton Ivins, 16, died of a suspected fentanyl overdose, his father said.
Ivins said he received a call on January 22 at 4 a.m. that Layton wasn't responsive. Layton died of a suspected fentanyl overdose.
"If he knew you, anytime you separated, it always ended with 'bye, I love you,'" Ivins said.
Ivins said he didn't know that would be the last time.
RELATED: State legislation filed in 2023 session would legalize fentanyl test strips
Layton was musically talented, played several instruments, and he was crafty. Most of all, Ivins said Layton had a big heart.
"He was the kid who, if he saw somebody sitting at a lunch table by themselves at school, he would walk up, and he would sit there, and he would bring his friends to sit there with them," Ivins said.
Ivins said Layton didn't do drugs, but "one time is all it takes."
Just two milligrams, or a few grains of table salt worth of fentanyl can be deadly. The CDC said more than 150 people die every day from overdoses related to synthetic opioids like fentanyl.
"It is beyond frustrating, it actually makes me angry that the federal government hasn't done its job, and we are trying to use every tool available to us to get the administration to pay attention to this," Senator John Cornyn said.
Ivins said parents and kids need to be aware of how dangerous this really is.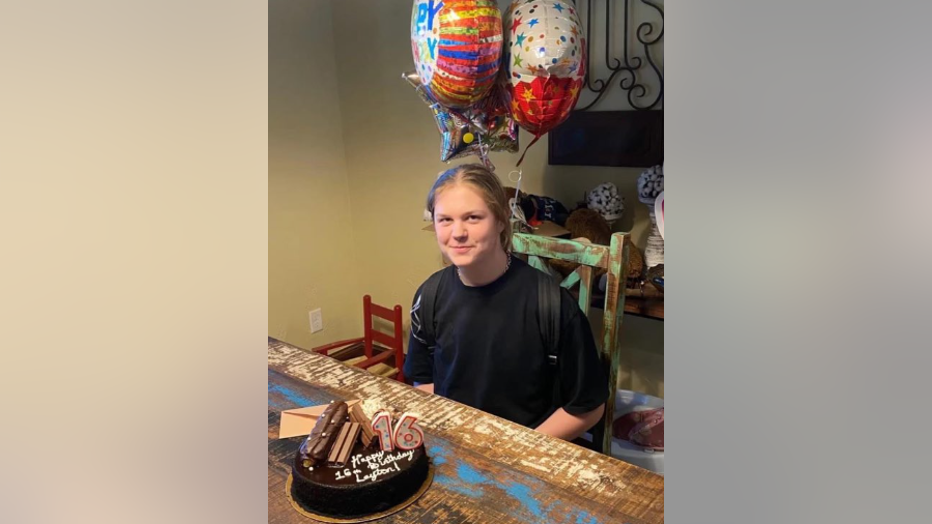 Layton Ivins, 16, died of a suspected fentanyl overdose, his father said.
"We need to be pushing this the same way they pushed COVID because it is serious, and it's not discriminating against anyone," Ivins said. "A lot of these teens that are dying from this, it's not because they're users or addicts, or anything, a lot of this is teens wanting to experience."
As for the people supplying this deadly poison, Ivins wants them to be held accountable.
"None of it makes sense why it's still happening or why these people aren't being put in prison and left there," Ivins said.
RELATED: Sen. John Cornyn meets with Hays County law enforcement, families affected by fentanyl
Governor Greg Abbott said this legislative session he is working to pass laws that keep dangerous criminals behind bars and hold accountable the judges who take them out, making ending revolving door bail and emergency item.
"To end cartel killings of Texans, we must do two things: call fentanyl deaths what they are, poisonings, and prosecute them as murders," Governor Abbott said.
In Texas, the punishment for the manufacture or delivery of 4 to 200 grams of fentanyl is a minimum of ten years in prison or a maximum of life in prison.