Georgia teen accepted to 31 colleges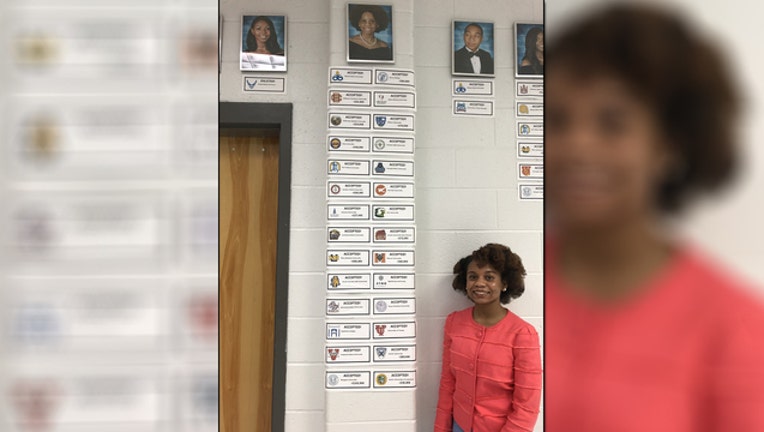 article
ATLANTA (FOX 5 Atlanta) - Parents are usually happy when their kids get accepted to one school, but for a Westlake High School senior, she has a lot of options. Kayla Willis was accepted to 31 colleges and was offered scholarships nearly topping $1 million.
App users: View full article here
"Earlier this year I didn't know where I was going to college," Kayla said. "After I sat down and thought and prayed, everything came together. I was more proactive than ever. I did things the right way."
Kayla ended up applying to 44 colleges.
"My goal was to have options," she said. "I didn't want to limit myself. I also asked the question, how can I go to school for free?"
So, now the big question is "Should she stay or should she go?" Nine in-state universities are competing to have her. From Clark-Atlanta to Georgia State to Spelman to Valdosta State. She could stay in Georgia and even get a scholarship to Berry or Mercer.
She could also leave the state and attend such colleges as Howard, Florida A&M, Full Sail, LSU, and Texas Christian. Even get a scholarship to Loyola, Wingate, or Xavier.
When all was said and done, she received scholarship offers of $925,000.
A picture of her standing in the acceptances under her picture at Westlake's college acceptance wall went viral after she posted it to Twitter.
"My younger brothers and sister are now saying, 'How does it feel to be famous?'" she said.
But fame couldn't stand in the way of her making one of the biggest choices in her life.
"I'll be attending Fisk University in Nashville on a full-ride scholarship," she said.
Kayla said people should not be deterred by rejection letters or even avoid applying to college because they can't afford the application fee. She said nine times out of ten most colleges will waive it.
"I'm here to encourage. If you are proactive and persevere, you can achieve any goal," she said.
Even though she is moving on, Kayla will leave a mark on her school having founded a community service club called Going Against the Grain.
Please join us in congratulating Kayla and wish her well in her future studies!