Man groomed 14-year-old girl through Instagram: TCSO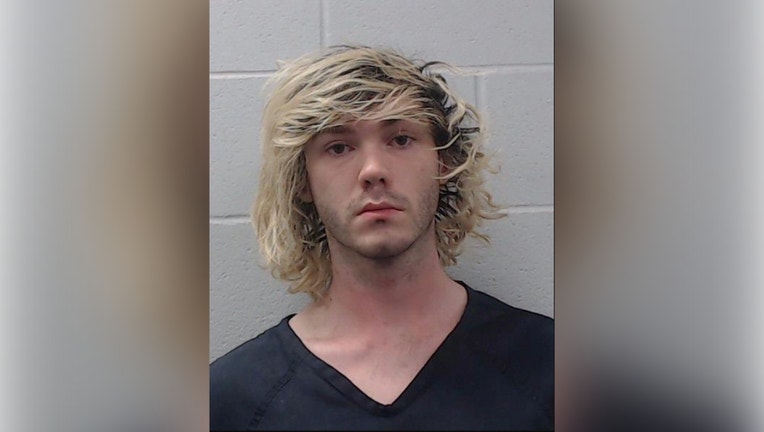 article
TRAVIS COUNTY, Texas - The Travis County Sheriff's Office says it is looking for additional potential victims of a San Marcos man they say groomed a child through social media.
In April, TCSO responded to a report of sexual abuse of a child, where the victim, a 14-year-old girl, was reportedly groomed by 24-year-old Ashton Popp through Instagram.
The investigation so far indicates Popp began grooming the girl when she entered 7th grade, says TCSO.
In June, detectives had collected enough evidence to issue a warrant for Popp's arrest, and he was arrested on July 4.
FOX 7 Austin is now on the FOX LOCAL app available through Apple TV, Amazon FireTV, Roku and Google Android TV
TCSO says there is a strong likelihood there are additional victims in the Austin-Travis County area and is asking the victims or parents of potential victims to come forward.
Victims or parents can call the TCSO tip line at 512-854-1444 or call 911 to report their involvement with Popp. 
TCSO's Victim Services Unit works hand in hand with detectives throughout the entire process to help victims of sexual abuse. Detectives also take meticulous measures to protect the identity of young victims, says TCSO.
How do I protect my kids on social media?
The Department of Justice has tips, guidelines, and resources to help parents keep their kids safe on social media.
Discuss internet safety and develop an online safety plan with children before they engage in online activity. Establish clear guidelines, teach children to spot red flags, and encourage children to have open communication with you.
Supervise young children's use of the internet, including periodically checking their profiles and posts. Keep electronic devices in open, common areas of the home and consider setting time limits for their use.
Review games, apps, and social media sites before they are downloaded or used by children. Pay particular attention to apps and sites that feature end-to-end encryption, direct messaging, video chats, file uploads, and user anonymity, which are frequently relied upon by online child predators.
Adjust privacy settings and use parental controls for online games, apps, social medial sites, and electronic devices.
Tell children to avoid sharing personal information, photos, and videos online in public forums or with people they do not know in real life. Explain to your children that images posted online will be permanently on the internet.
Teach children about body safety and boundaries, including the importance of saying 'no' to inappropriate requests both in the physical world and the virtual world.
Be alert to potential signs of abuse, including changes in children's use of electronic devices, attempts to conceal online activity, withdrawn behavior, angry outbursts, anxiety, and depression.
Encourage children to tell a parent, guardian, or other trusted adult if anyone asks them to engage in sexual activity or other inappropriate behavior.
Immediately report suspected online enticement or sexual exploitation of a child by calling 911, contacting the FBI at tips.fbi.gov, or filing a report with the National Center for Missing & Exploited Children (NCMEC) at 1-800-843-5678 or report.cybertip.org.