GoFundMe made for WWII veteran living in Austin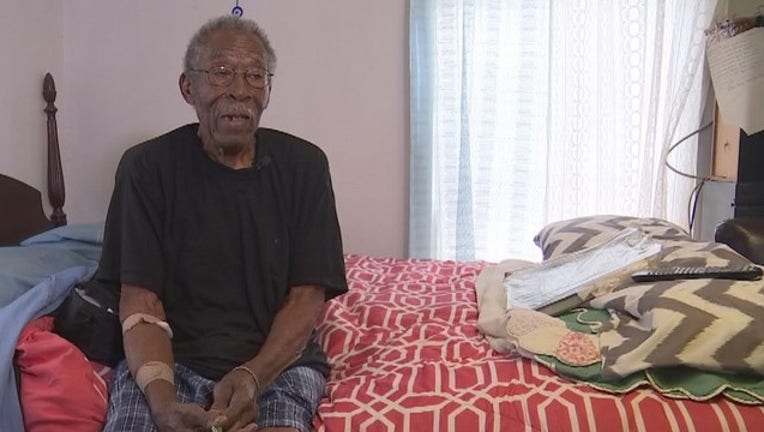 article
AUSTIN, Texas (FOX 7 Austin) - A GoFundMe has been created for a 92-year-old World War II veteran.
FOX 7 first brought attention to the U.S. Army and Navy veteran when officers with the Austin Police Department delivered a donated, electric heating unit to his home after learning he had been using his kitchen stove for heat. 92-year-old Louis Hicks lives in an East Austin home from the 1930's. Hicks has known this house as his home for the last 83 years.
After members of the community saw the story on FOX 7 Austin News, they realized they could help the veteran live more comfortably, they immediately started showing up for him. Dozens of messages poured in from the community offering to help support the WWII veteran. This lead Austin Police officer Bino Cadenas and Louis Hicks' Daughter, Monica, to set up the GoFundMe account.  
The Wind Therapy Freedom Riders is also holding an event for the second weekend in February to seal and repair Hicks' home. Volunteers are invited to come out to Mr. Hick's home on Saturday, February 9 to help make repairs. To learn more about that event, click here.
---
RELATED
Austin community steps up to help repair WWII veteran's home
Austin police warm homes and hearts with special deliveries
Hundreds attend funeral for unaccompanied Air Force veteran
Local cemetery calls on public to attend Air Force veteran's funeral
Austinites pay final respects and bid farewell to Mr. Overton