GOP's Fiorina shows off lighter side on 'The Tonight Show'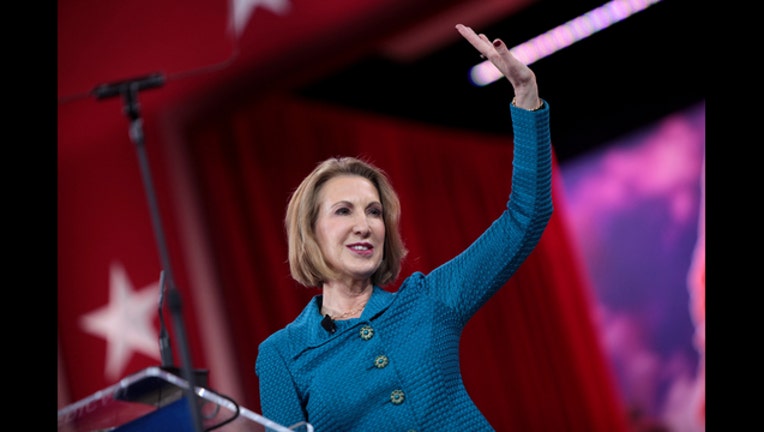 article
NEW YORK (AP) — Republican presidential candidate Carly Fiorina is showing off her lighter side following a strong performance in her second presidential debate.
The former Hewlett-Packard CEO is appearing on "The Tonight Show Starring Jimmy Fallon" Monday night.
Fiorina ends her appearance on the show by sharing a song she made up about her lazy dog Snickers.
She sings it to the tune of "Rock Around the Clock."
Fiorina in one of a long list of Republican hopefuls and has been working to introduce herself to a broader group of voters.
Her well-reviewed performance in last week's second Republican presidential debate has improve her showing in several public opinion polls, moving her ahead of several rivals, but still behind front-runner Donald Trump.