Gov. Abbott announces temporary closure of state parks and historic sites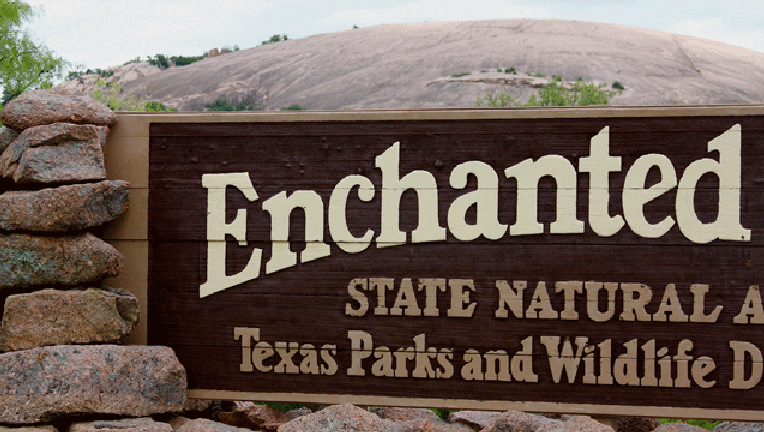 article
AUSTIN, Texas - Texas Governor Greg Abbott has directed the Texas Parks and Wildlife Department and Texas Historical Commission to close all state parks and historic sites as part of the state's efforts to stop the spread of the coronavirus COVID-19.
The historic sites and state parks will be closed to the public beginning at 5 p.m. on April 7 and will remain closed until Gov. Abbott directs them to be reopened.
RELATED: TIMELINE: Texas' continued response to COVID-19 pandemic
In a news release, Gov. Abbott says, "Social distancing is our best tool to curb the spread of COVID-19 and save lives."
"The temporary closure of our state parks and historic sites will help us achieve this goal by preventing the gathering of large groups of people. I urge all Texans to continue to stay at home except for essential services as we respond to COVID-19. By following these social distance practices, we will overcome this challenge together."
DOWNLOAD THE FOX 7 AUSTIN NEWS APP FOR YOUR MOBILE DEVICE
Executive Director of Texas Parks and Wildlife Department Carter Smith says they will continue to promote outdoor recreational opportunities such as hunting, fishing, biking, jogging and more in ways that are safe and close to home.
Smith says that prior to Gov. Abbott's directive it had been difficult to ensure that people who went to the parks were social distancing. Other challenges include maintaining adequate supplies and keeping park facilities sufficiently sanitized.
While parks will be closed to the public, staff will be working to help maintain the standard upkeep, maintenance, stewardship, and continue to regularly clean the sites.
The Texas State Parks Customer Service Center is currently working toward contacting customers with upcoming overnight reservations to reimburse stays booked through the reservation system. Group and facility reservations have been canceled until April 30. Canceled reservations will not be charged normal administrative fees.
Day passes purchased through the reservation system, not associated to the Texas State Parks Pass, will also be refunded without penalties.
The Texas State Parks Customer Service Center will automatically process cancellations of both overnight and day-use reservations. If your reservation is impacted by a facility or park closure, a Customer Service Center agent will contact you – you do not need to contact TPWD. TPWD is contacting customers in order of arrival date and asks customers to be patient.
For more information about the sites and parks you can go to the Texas Parks and Wildlife Department website or the Texas Historical Commission website.
__
FOX 7 Austin is working to keep you up to date with coronavirus, with both local and national developments. Every weekday we're live at 12 p.m. with a special show reporting the latest news, prevention tips and treatment information.
You can watch live in your FOX 7 Austin app or on the FOX 7 Austin Facebook page.
You can also get the latest COVID-19 news from around the country at coronavirusnow.com.