Granite Shoals police jump in to help after little girl's stuffed rabbit goes missing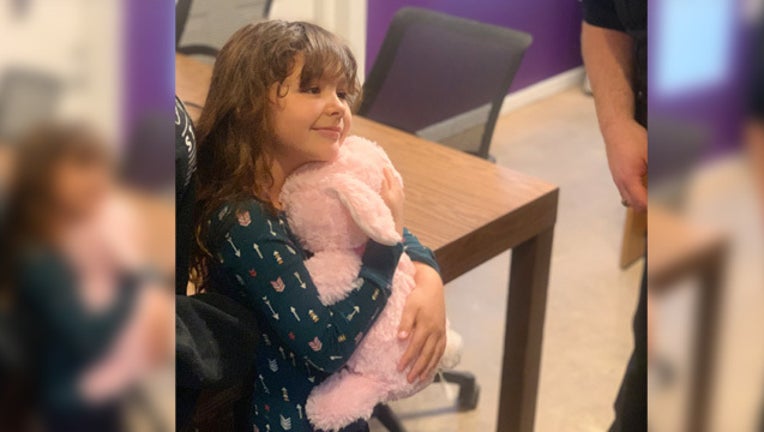 article
GRANITE SHOALS, Texas (FOX 7 Austin) - The Granite Shoals Police Department was able to bring some joy back to a little girl after she lost her "best friend," a stuffed rabbit named Bunny. 
Debra, the little girl's mom, told police that Bunny had last been seen in Robin Hood Park on January 21. Officers put out the word on social media with hopes of finding the lost rabbit. Days went on and Bunny was nowhere to be found. 
"The officers had to consider that Bunny was the Velveteen Rabbit and had become real," the police department said. "A solution had to be found." 
Officers soon noticed a collection of stuffed animals at the police department that are used to comfort children. Sure enough, a pink stuffed rabbit was in the collection.  
Debra and her daughter returned to Granite Shoals and she was given her new friend who she quickly named Bunny.
"While this investigation turned cold, diligent work of law enforcement to find solutions has resulted in a little girl having an experience that she won't soon forget," the police department said.