Haagen-Dazs releases line of alcohol-infused ice creams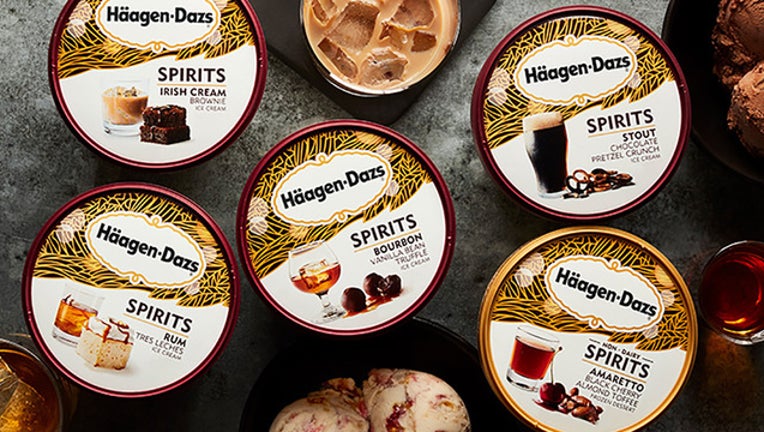 article
TAMPA, Fla. (FOX 13) - Here's a sweet treat that can really help you chill out!
Haagen-Dazs has just released a new line of ice cream flavors that are infused with alcohol -- just enough to give your dessert a little kick.
The flavors include Bourbon Vanilla Bean Truffle, Irish Cream Brownie, Rum Tres Leches, Stout Chocolate Pretzel Crunch, Bourbon Praline Pecan and Irish Cream Cookie Squares.
There's even a non-dairy option available: Amaretto Black Cherry Almond Toffee.
However, none of the new options will get you very tipsy: the ice cream flavors all contain less than 0.5 percent alcohol by volume, Haagen-Dazs says.
According to Food & Wine Magazine, the new boozy ice creams are already available in some stores around the country, but will be widely available by April.
FOX 13 reported on this story from Tampa.