Harley-Davidson will start selling electric motorcycles for 3-year-olds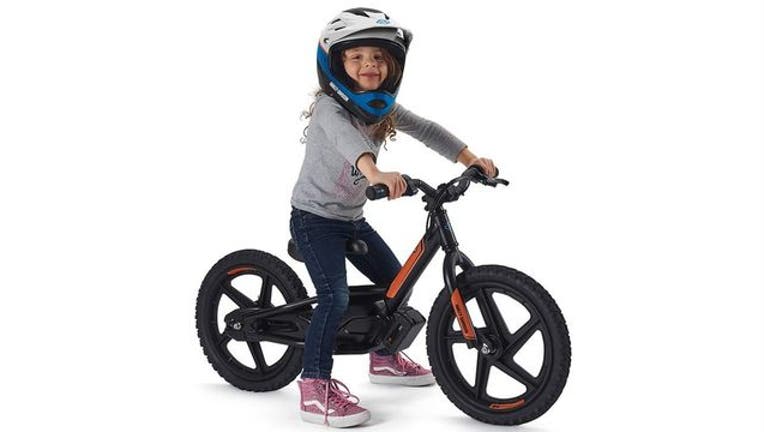 article
FOX NEWS - They weren't kidding about going after a younger audience.
Harley-Davidson has announced the acquisition of StaCyc, a Temecula, California-based startup that builds battery-powered balance bikes for kids as young as three-years-old, as it seeks to refresh its aging customer base.
The legendary company said the acquisition complements the upcoming LiveWire full-size electric motorcycle it is launching later this year.
StaCyc's bikes are currently priced at $649 to $699, hold enough charge for about an hour of riding and have adjustable power outputs to better match a beginner's skills, with top speeds ranging from 9 mph to 11 mph. It will continue to sell under its own name while adding Harley-Davidson-branded versions for distribution through The Motor Company's dealers.
StayCyc has sold over 6,000 bikes since it was founded four years ago, and founder Ryan Ragland said in a press release that Harley-Davidson is offering all the support it needs to "carry out our mission to create the next generation of riders..."
Along with the LiveWire, which has a starting price of $29,799, Harley-Davidson is planning a full lineup of electric two-wheelers that could eventually include scooters and mountain bike-type models.