Harmful algae bloom on Lady Bird Lake continues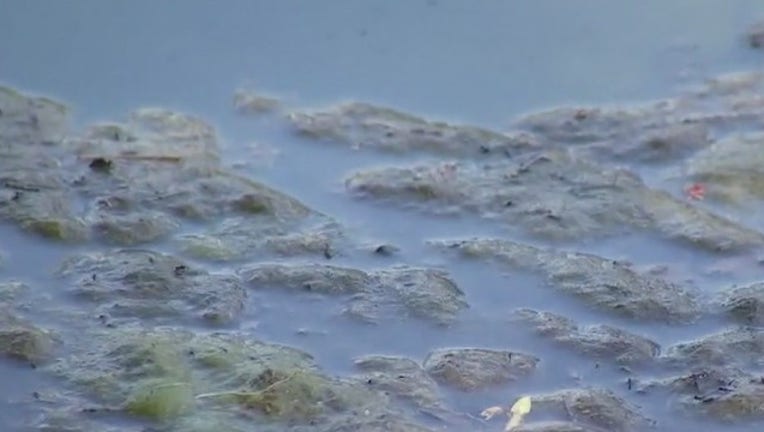 article
AUSTIN, Texas (FOX 7 Austin) - Recent testing results reveal the continued presence of toxins within bodies of water in Central Texas. Pet owners are being reminded to not allow their dogs to swim anywhere near Lady Bird Lake, Barton Creek, or Red Bud Isle. 
Lady Bird Lake is experiencing a harmful algal bloom, according to city officials.
Cyanobacteria, also known as blue-green algae, is common in Austin's creeks and lakes.
This year, some algae in Lady Bird Lake has produced toxins. Samples tested positive for the continued presence of toxins at Red Bud Isle, Auditorium Shores and along Barton Creek, between Barton Springs Pool and Lady Bird Lake, according to officials.
The Watershed Protection Department will continue testing Lady Bird Lake and Barton Creek on a weekly basis. The algae will naturally die off when cooler weather returns in the fall.
For more information and updates, visit austintexas.gov/Algae.
---
RELATED
Red Bud Isle remains closed, more algae tests positive for neurotoxins
Pet owners mourn loss of dogs who died after swimming at Lady Bird Lake
City officials: Keep pets out of Lady Bird Lake due to possibly harmful algae