Hays and Williamson Counties issuing marriage licenses to same-sex couples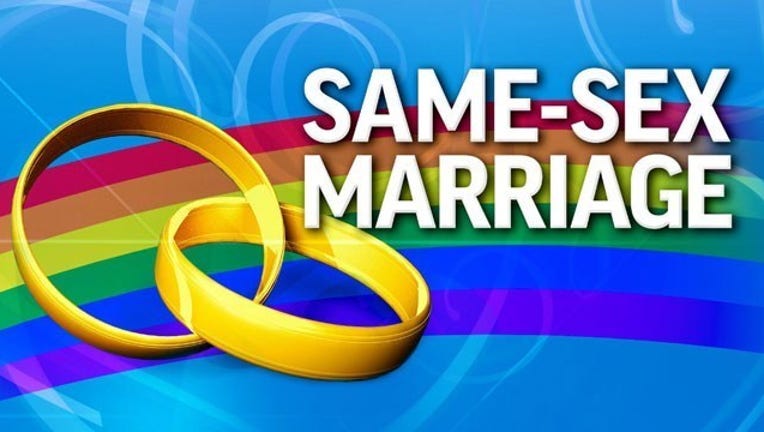 article
Both Hays and Williamson County officials have announced that same-sex couples will be issued marriage licenses.
The move in Williamson County comes after Williamson County Attorney Dee Hobbs issued a statement saying he has advised the Williamson County Clerk to act in accordance with the law after the Supreme Court ruling giving same-sex couples the right to marry in all 50 states.
You can read the full statement from Hobbs here. (pdf) Information about obtaining a license from Williamson County can be found here.

Meantime Hays County Clerk Liz Gonzalez also announced that her office is issuing marriage applications and licenses to anyone who applies, including same-sex couples. She did say that forms are still not specifically gender neutral so some may want to wait until those forms are fully updated. Gonzalez says an announcement will be made when the gender neutral forms are available.

For anyone considering marriage in Hays County, this information will be helpful:
The Clerk recommends that applicants be in the office no later than 4 p.m. Monday, Tuesday, Thursday and Friday and no later than 5:30 p.m. on Wednesdays in the San Marcos office, which is open late on Wednesday. The Kyle office closes at 4:30 p.m. every day.
The whole process should take about 15 minute as long as the applicants have all the proper information.
Below is what is required by the State of Texas:
1. Both applicants have to be 18 or older
2. Both applicants have to be present
3. Both have to present a state issued ID, DL, Birth Certificate or other approved identification
4. Both need to know Social Security Number - we don't need to see their card
5. There's a 72-hour waiting period to marry unless they are active military or have obtained a waiver from either a County Court at Law or District Judge in Texas
6. The fee is $82 cash or credit card (3% service charge on credit card transactions) - no checks
7. The Marriage License is good for 90 days – the applicants must get married within that time frame.
The County Clerk's Offices locations and hours are:
Hays County Government Center
712 S. Stagecraft Trail Suite 2008
Hours: 8:00-4:30 Mon. Tue. Thu. Fri.
8:00 - 6:00 Wed.
Pct. 2 Office
5458 FM 2770 at
Crystal Meadow Dr.
Kyle, TX 78640
Hours: 8:00-4:30
Monday-Friday