Hays County searches for suspects impersonating officers, attempting robbery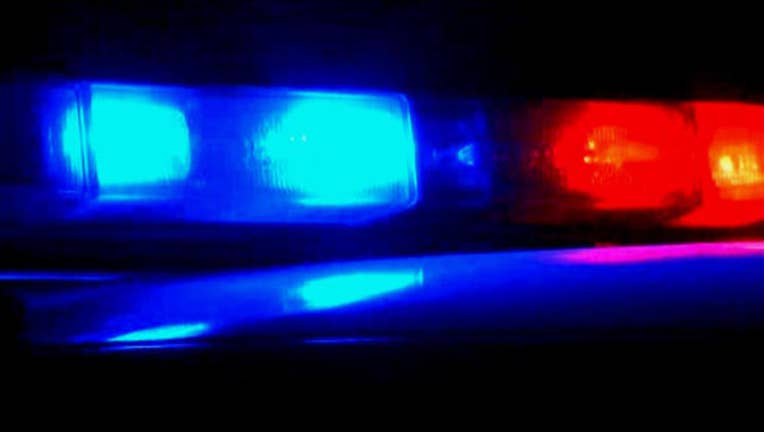 article
HAYS COUNTY, Texas—The Hays County Sheriff's Office is searching for two suspects who impersonated officers in Buda to attempt an aggravated robbery Tuesday night.

According to the Sheriff's Office, two suspects drove a vehicle displaying activated red and blue "police-type" lights on their dashboard when they pulled up next to a resident's truck.

The passengers, who have not been identified, watched the suspects exit the police-type vehicle to approach their truck. The passengers, who are now the main witnesses, told officers that they immediately observed the two suspects were armed and had ski masks covering their faces. One of the witnesses alerted the driver to flee the area, because the situation appeared dangerous.
Hays County officers responded to the scene on the 3000 block of Old Black Colony Road at 8:15 P.M, after the complaint was reported. Officials said the suspects did not attempt to follow the truck.
Officers describe the suspects as 6'0" to 6'2" in height and slim build,
-both men were armed with a black handgun
-suspect 1 was seen wearing a silver hooded sweatshirt-type, while suspect 2 had a white one
-both suspects were seen wearing black ski masks
Officials also released information about the vehicle the suspects were driving:
-a dark-colored passenger car
-vehicle was equipped with lights on the front windshield, two on the driver's side, and two on the passenger's side
The Hays County Sheriff's Office is asking the public to remain vigilant and report any suspicious emergency vehicles to 911.  If you have any information on the suspects, contact Hays County at (512) 393-7896.
The Kyle Police Department believes the two suspects are also involved in an aggravated assault in the City of Kyle.