Heavy rain prompts road closures in Austin, Central Texas
AUSTIN, Texas - Heavy rain overnight prompted several road closures.
As of 6:15 p.m., there are 29 road closures in Central Texas.
For the most recent road closure information, as well as a complete list of roads already closed, visit atxfloods.com.
Austin Emergency Management is reminding drivers that sometimes it's hard to tell if there's water on the road.
MORE: Austin weather: Flood watch continues for Central Texas
If you encounter high water, don't attempt to drive through it. 
If you must drive, stay away from creeks, trails, culverts, ponds, and other drainage infrastructure.
MORE: 4 overnight fires caused by lightning, AFD says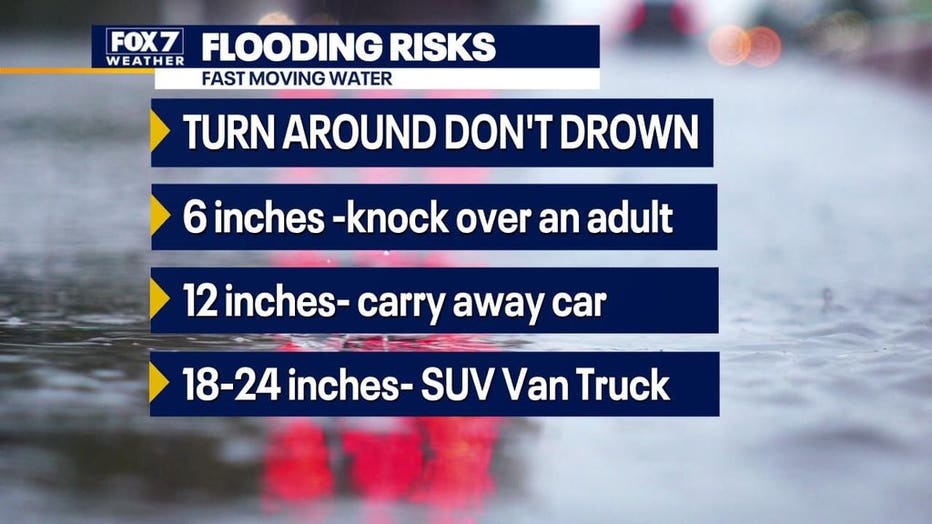 Austin-Bergstrom International Airport is also reminding you to check your flight status before you head to the airport and drive safely once your flight is confirmed.
All park trails with low water crossings are closed in Pflugerville. (City of Pflugerville)
The City of Pflugerville says all park trails with low water crossings are closed due to flooding. 
Please stay safe and do not go around any barriers.