Heroes Night Out Resource Center provides services for vets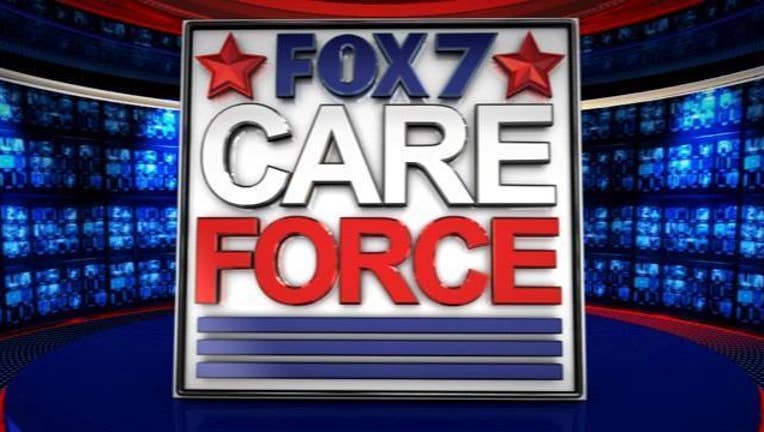 article
CEDAR PARK, Texas - Lots of veteran's services are offered by the city, state and federal. But there's something different going on in Cedar Park.
When you walk in you don't start filling out forms, because it's a "mom and pop" vet center that's big on family not formality. It doesn't seem that special- just a big room. But this place offers two key fundamentals for a vet in need: trust and control. That's how the founders of Heroes Night Out want it.
"We have no rules or regulations. We have one thing in mind- take care of the next guy in the door and that's it. We have no programs. I'm not smart enough to know what they need but they'll tell me eventually and we'll go to work," said Wes Pierce, founder of Heroes Night Out.
When vets do feel comfortable enough to ask for help, the help comes here to engage them. This day in attendance, two reps from the VA, someone from Williamson county Veterans Services, a vet caregiver group, and a mental health counselor.
Judy and Wes Pierce started this center five years ago after seeing what their own veteran children went through.
"They were going all over the place to get services...Temple, San Antonio. I said 'Why don't we have the services come to them,'" said Judy Pierce.
They say about a thousand vets get some kind of help here every month. Tim Keesling was one of them. He first walked in more than a year ago.
"It's just a warm welcoming and inviting...creates a stable environment that allows you to keep moving forward instead of figuring out How do I engage in conversation...no. People engage with you when you're ready to engage," said Keesling.
Keesling is now with the Military Veterans Peer Network, a counseling group that also maintains a presence here. But like all the service groups that come here, it's passive. The vets decide among themselves about what help they may need then they reach out.
"It's vets helping vets. It's the magic of the camaraderie. It's not us. I never wore a uniform, we sit back and provided a place for them to help each other, they're doing all the work," said Keesling.
And where does the money come to operate Heros Night Out? Donations. If you'd like to help out, stop by or learn more about what they do and their events click here.