High school senior made her own prom dress and it's stunning
GRAPEVINE, Texas - A prom queen from Grapevine High School is getting a lot of attention after making her own prom dress.
Ifunanya Obinabo shared a video of the stunning handmade dress on social media.
The high school senior said she tried on lots of dresses in stores but couldn't find one that she felt really fit her personality.
"I'm a very creative person. I love making things, building things. Anything that I can get my hands on I really enjoy doing," she said. "After a while, I figured why not just make my own dress. I mean, I have a sewing machine. I can buy the cloth. So I just went ahead and tried it out."
Chicago 11-year-old creates hoodie to help autism patients self-soothe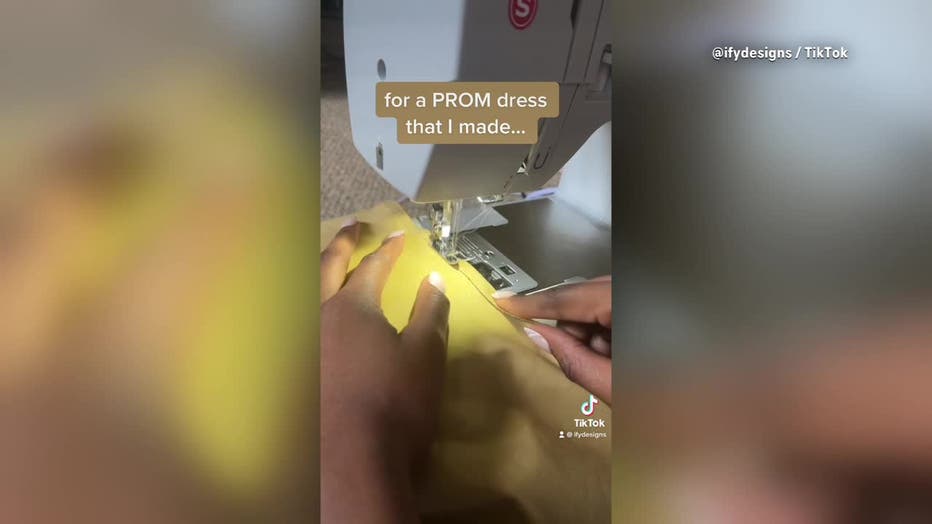 Obinabo admitted turning her idea for the perfect dress into a reality took much longer than she expected.
The bodice of the gold prom dress is covered with an elaborate rhinestone design.
Snake interrupts happy hour on Greenville Avenue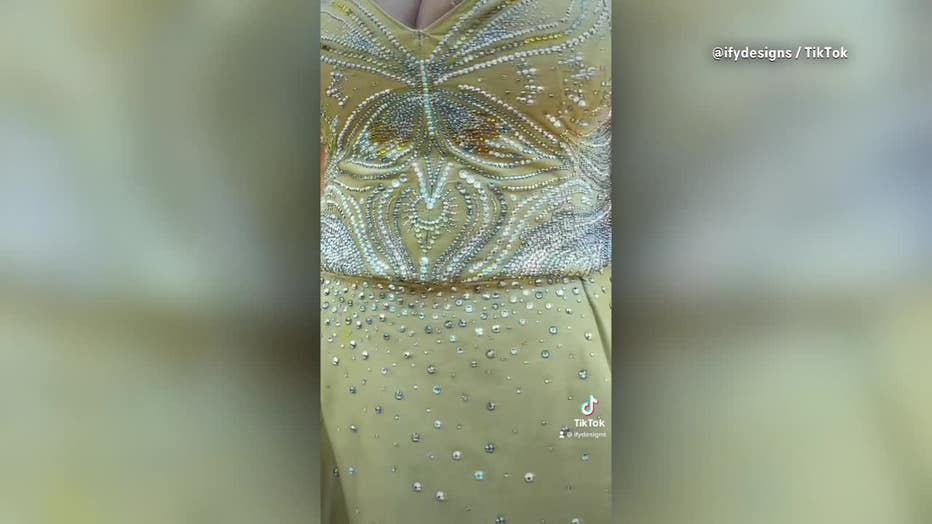 "You can see the beading on the front. It took hours," she said. "I'm really glad my sister helped me out a lot with it. Whenever I was not working on it and I had stuff to do she was immediately ready to go help me glue gem after gem after gem. It took hours."
Obinabo said she does have a little experience making clothes. 
"My friends and I do this Destination Imagination group so a lot of times we do costumes for that that I helped sew. I've made a few of my Halloween costumes in the past," she said.
Video: 7th grader grabs wheel of school bus after driver fell unconscious
While she's got a talent for sewing, designing, and drawing, Obinabo said she hopes to study computers and electrical engineering at the University of Texas after graduation. 
She'll continue sharing her creations on social media, though.
"I just really like sharing what I make with the world and putting myself out there a little bit more," she said.