Home Depot employees craft custom walker for 2-year-old Texas boy with special needs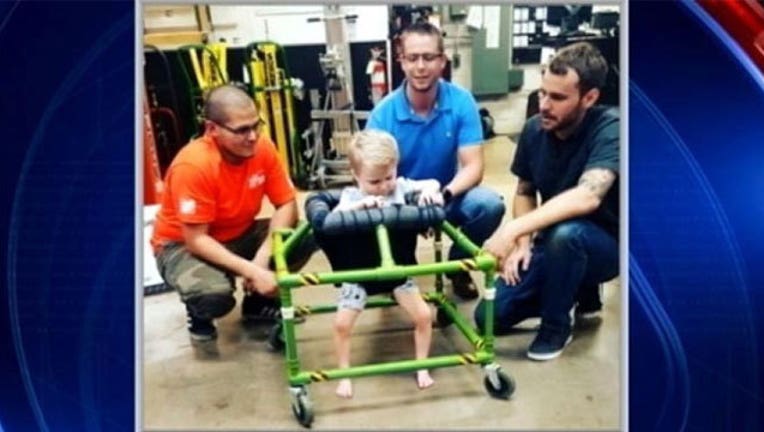 article
Some generous Home Depot employees have made life a little easier for a 2-year-old North Texas boy with special needs.
Silus Johnson has a genetic disorder called Norrie Disease that has left him blind and with low muscle tone, Fox4 Dallas reports.
Regular walkers are just too small for him, so employees at the Home Depot in North Richland Hills offered to help free-of-charge.
They built Silus a special walker using PVC pipe and other materials off the outlet's shelves.
"I used the foam around the edges to make it soft, rope to secure the seat," Chris Wright told the station. "Reflective tape on it to kind of help it stand out if they're out in public or something so that way you can see him."
They delivered the walker to Silus last week.
Read more on FOX NEWS.