Homeless man arrested for attempting to spank man because "you need to respect your elders"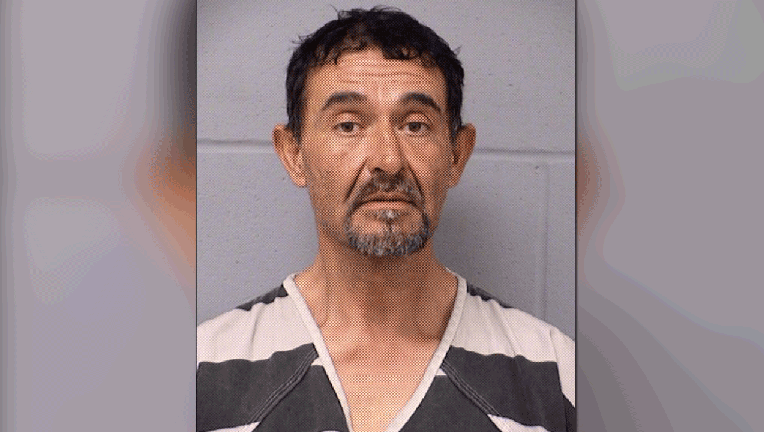 AUSTIN, Texas - Police have arrested a man after he allegedly pushed another man off of a bus and tried to spank him. 
At approximately 8:10 a.m. on March 9, the University of Texas Police Department responded to a medical emergency in the 2300 block of Guadalupe Street which was later discovered to be an assault incident. 
On the morning of the assault, the victim got onto the bus with a friend and started conversing about common interests. According to a police affidavit, at some point during the ride, 48-year-old Raymond Alex Quintana touched the victim on the shoulder and asked him how old he was. The victim responded and went back to talking with his friend. 
---------
Get breaking news alerts in the FOX 7 Austin News app. It is FREE!
---------
When it was time for the victim to get off the bus, Quintana pushed the victim on the back, making him fall into a small wall at the bus stop, police say. Quintana then proceeded to pick the victim up and attempted to put him over his knee before trying to hit him "with an open hand on [victim's] buttock area." The victim stated that bystanders were able to pull Quintana off of him.
According to the affidavit, the victim received scratches on his left forearm and left knee during the altercation and decided to press charges against Quintana. 
When questioned by police, Quintana admitted to trying to spank the victim saying "I put him over my knee and spanked him." According to the affidavit, Quintana also later stated that the victim mentioned something about how he smells and that he needed to take a shower. "you need to respect your elders, you don't know what I'm going through," Quintana said to nurses at Travis County Central Booking. 
Quintana was charged with assault causing bodily injury, a Class A Misdemeanor.