Honoring those who serve our country on Veterans Day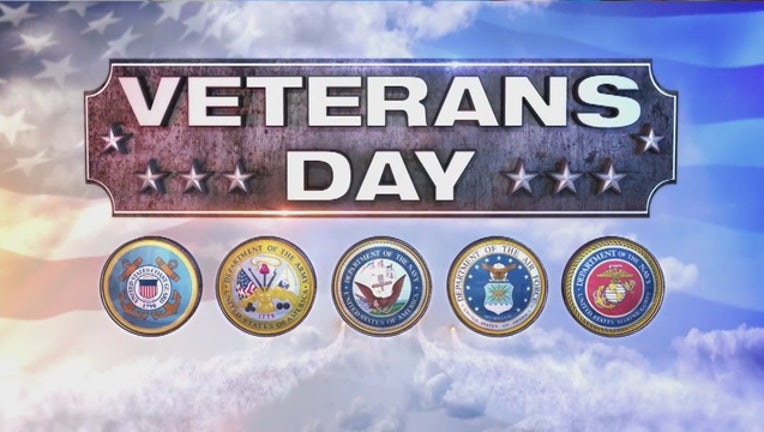 article
Most of us know at least one person who has served in the Armed Forces and today is the day to thank them and the countless others who have done so to protect our freedoms and keep us safe.
One of those events to show appreciation is the Veterans Day Parade that goes up Congress Avenue to the State Capitol. It all starts at 9:30 a.m. with a flyover and concludes with a ceremony at 11 a.m. on the Capitol's south steps.
The parade means road closures from Riverside to the Capitol including some side streets. For more information about road closures check out the map here (pdf).
Head to our Facebook page and let us know who you are honoring today.
FOX 7 has also taken a role in giving back to veterans by working with Patriot PAWS to train Tommy. Tommy is a black lab puppy that will hopefully eventually become a service dog for a veteran.
The dogs start training as puppies and are trained for two years by puppy raisers and inmates at the Texas Department of Criminal Justice. They help teach the dogs everything from confidence to tasks that make life a little easier for veterans with physical ailments or emotional disorders.
The dogs are then socialized and put in real life situations to make them comfortable in every day life with their veteran.
FOX 7 has eight trained puppy raisers who have been taking turns training Tommy. You can follow the process and see Tommy on our TOMMYCam here.
More than 100 veterans are currently waiting for a service dog. It costs Patriot PAWS about $35,000 to get each puppy ready.