Hostages held in Mali hotel after attacks kill at least 4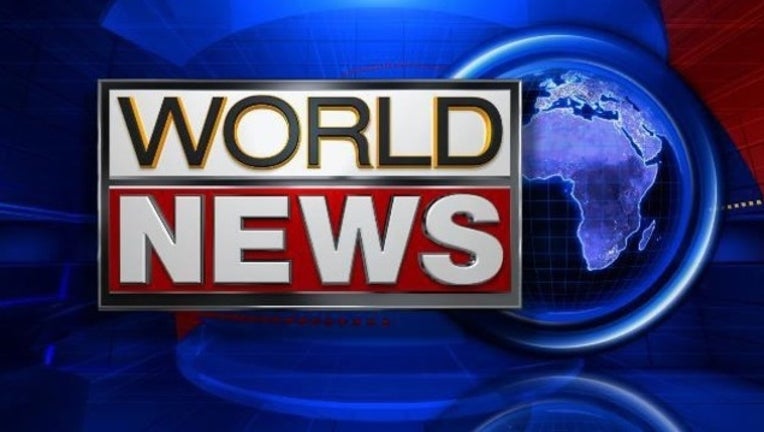 article
BAMAKO, Mali (AP) — Jihadists stormed two hotels in central Mali on Friday, seizing at least six hostages and killing three Malian soldiers and a U.N. peacekeeper in one of the most brazen attacks in months, defense officials said.
The Islamic militants assaulted one hotel in the town of Sevare, and then after an exchange of gunfire moved on to the Hotel Byblos next door where they grabbed between six and 10 people, said Lt. Col. Diarran Kone.
"The operation to free the hostages is ongoing," he said.
The Ukrainian Foreign Ministry issued a statement based on information from its embassy in Algeria saying that the goal of the attackers was believed to be to take hostages from among the foreign citizens living in the hotel.
"According to the information available, a Ukrainian citizen may be among those foreign citizens taken hostage. In addition, three citizens of South Africa and a French citizen may be held hostage," it said.
Nelson Kgwete, a spokesman for South Africa's foreign ministry, said South African diplomats in Mali had been instructed to "liaise with the authorities in the region where the incident took place" to ascertain whether South African citizens were caught up in the attack.
"We are waiting for a report from our embassy," Kgwete told The Associated Press.
Northern Mali fell under the control of jihadists back in 2012 but a French-led offensive ousted them from power in early 2013. Remnants of the group have staged a number of attacks on U.N. peacekeepers and Malian forces though Friday's assault on a hotel known to be popular with U.N. pilots marks a serious escalation.
Sevare and the nearby town of Mopti in central Mali have long been the heart of the country's tourism industry and had been spared from the attacks more common in the northern towns of Gao and Timbuktu.
On Friday, smoke could be seen coming from the area near the hotels, according to a resident who spoke on condition of anonymity for fear of his safety.
"This morning as I was leaving for work I heard shots and saw smoke coming from the Hotel Debo. The area is surrounded by soldiers who told us to return to our homes," he said.
Mali's jihadist groups have been stepping up their attacks further south from their strongholds in the north.
In March, a masked gunman opened fire at a restaurant popular with foreigners in Bamako, the capital, killing five people. In June, gunmen killed three soldiers in a village near the Mauritania border. The next day extremists briefly occupied a village near Ivory Coast. The extremist group Ansar Dine said it was behind those attacks.
A Dutch man, Swede and South African were abducted from a hostel in Timbuktu in November 2011. Dutch train driver Sjaak Rijke was rescued in April by French special forces in northern Mali. There has been no word on Swede Johan Gustafsson and South African Stephen Malcolm who were abducted along with him. A German died in the attack.
Two French men were kidnapped from their hotel in northeastern Mali in November 2011. Philippe Verdon was found killed in 2013, and Serge Lazarevic was released in late 2014.
___
Associated Press writers Lynn Berry in Moscow and Christopher Torchia in Johannesburg contributed to this report.