Houston man seen on video body-slamming, paralyzing woman in February jugging sentenced to 30 years
HOUSTON - A Houston man was sentenced Thursday to 30 years in prison for his role in three attacks, including one in Houston's Chinatown that left a woman paralyzed, Harris County District Attorney Kim Ogg announced Friday.
FOX 26 Houston is now on the FOX LOCAL app available through Apple TV, Amazon FireTV, Roku and Google Android TV!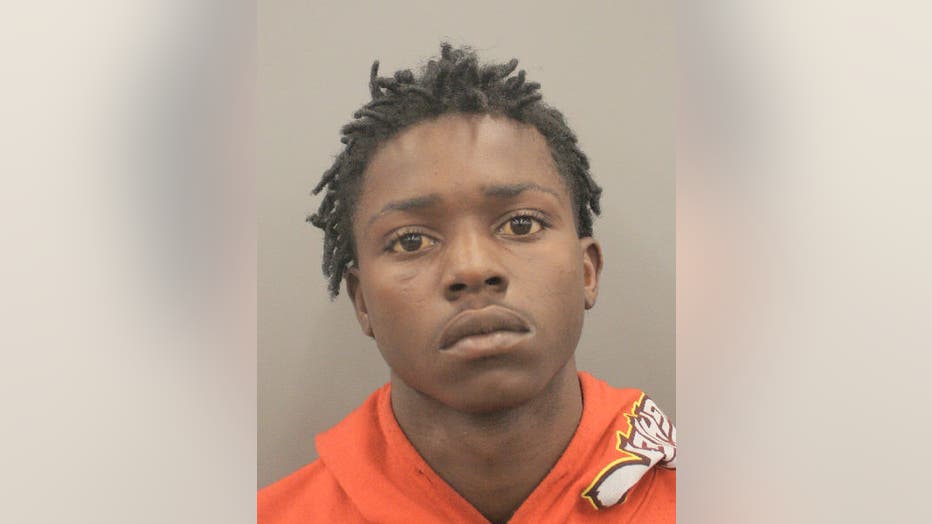 Joseph Harrell (Photo Courtesy of Houston Police Department)
Joseph Harrell, 18, pleaded guilty to aggravated robbery causing serious bodily injury for a midday February 13 attack on Nhung Troung that left the 41-year-old woman in a wheelchair, paralyzed from the waist down.
MORE: Woman left paralyzed after robber body slammed her to the ground
Harrell was seen on surveillance video picking up the victim and body-slamming her to the ground. It also highlighted "jugging," in which a robber watches customers at banks or shopping areas before following them to a different location to steal their money or valuables.
"People should feel safe in our community and not have to worry about looking over their shoulders whenever they go to the bank or run errands," Ogg said. "Our organized crime division was ready and willing to go to trial and that is why this defendant decided to plead guilty."
MORE ON JUGGING THAT LEFT WOMAN PARALYZED
Harrell must serve at least half his sentence before being eligible for parole, and he cannot appeal the conviction or the sentence, according to the terms of the agreement. In exchange for the guilty plea, two other charges connected to other attacks were dismissed.
Assistant District Attorney Sean Kozar-King, who is assigned to the DA's Organized Crime Division, prosecuted the case. He credited the Houston Police Department's Robbery Division for their thorough investigation of this case.
"She was going about her daily routine and had taken money out of the bank to go see her family in Vietnam, and that's when he attacked," Kozar-King said. "He not only stole a significant amount of money, but he paralyzed her, maybe forever. It's still unclear how long she will be in a wheelchair."