Houston's Mayor Annise Parker comes to LGBT Conference, shares her perspective on gay rights battle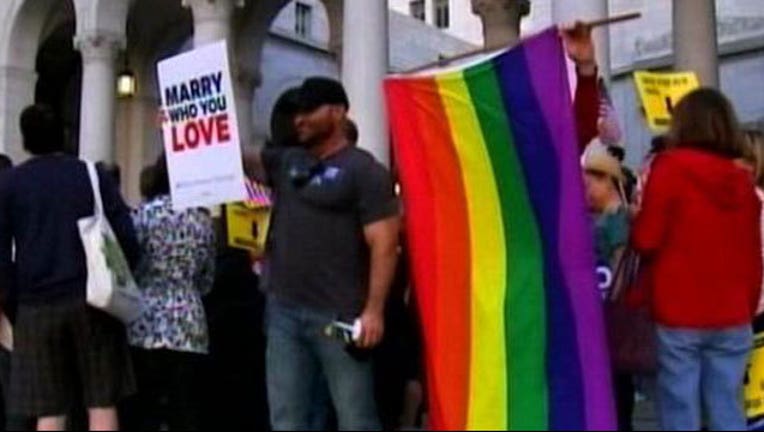 article
At that very same conference, Houston Mayor Annise Parker chimed in on the conversation about gay rights and what those in the LGBT community face on a daily basis.
It's a war Houston Mayor Annise Parker believes the LGBT community has already won.
"We may still have battles to fight, the Supreme Court may not give us everything we want, but the war has been won, the avalanche is rolling," said Mayor Parker.
Mayor Parker stopped by the first Texas LGBT Conference in Austin. The event was put on by students for liberty. Parker is one of the first openly gay mayors of a major us city. She has a wife and four children. Houstonians appear receptive of her lifestyle--electing her repeatedly for city council, controller, and now mayor.
"I used to hear from members of the LGBT community and they would tell me, my election inspired them, and it gave them hope. What was different when I became mayor, was I stared hearing from their parents," said Mayor Parker.
With a gay marriage ruling by the Supreme Court looming, many at the conference took an opportunity to discuss marriage equality, but also addressed what they say are issues that are ignored.
"What brought me here, is a message of speaking out. You'll see my t-shirt, to speak out about HIV. It's a very important issue that has gotten in our community," said Omar Lopez, HIV Activist.
Among the topics, were counseling, and support for those who have accepted their sexuality, but have no-one to turn to.
"There has to be someone they can call or someone they can touch. It's not about seeing someone on the TV screen although that helps, it's about having a support network in their life," said Mayor Parker.
Although Parker says she is not a "spokesperson" for the LGBT community, she gives her all to make sure her story is heard, and that she can be an inspiration to many.
"I have tried to make it a point to engage with the activist community when I can. Even though I'm not going to speak for the community I want to make sure that I keep supporting the community," said Mayor Parker.
Parker says she has been openly gay since she was 15, and says her parents were very supportive and never viewed her differently.