Hutto Navy Vet gets wheelchair trampled on at X Games concert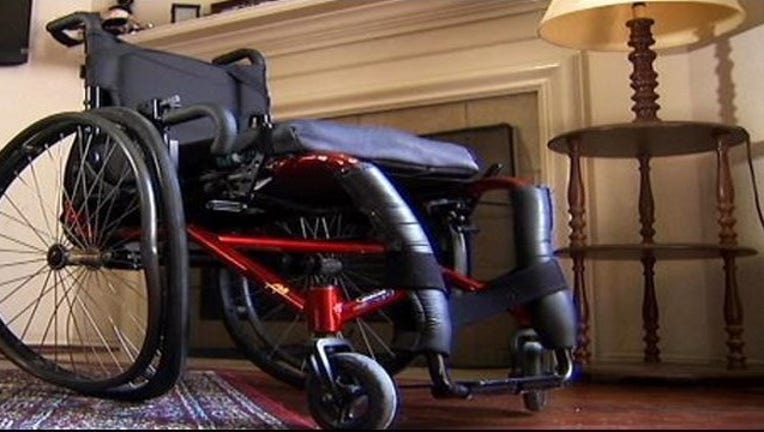 article
It was a perfect combo: The X Games and heavy metal legends Metallica.
Navy veteran Greg McCarthy from Hutto last saw the "Enter Sandman" rockers in the early '90s. So he had to go.
But for McCarthy, it's not as easy as just buying a ticket.
His leg was recently amputated from an injury he suffered right after serving in Desert Storm.
"It was an incident with a helicopter. My leg ended up getting crushed underneath it," he said.
McCarthy now either wears a prosthetic leg or uses his wheelchair to get around at events like the X Games.
He says he knew the event in its second year in Austin would be suffering some growing pains. So he e-mailed a Circuit of the Americas rep beforehand to make sure everything would be okay.
"I got a response Friday saying when you get to the concert part, check with the people, like the pages and everybody and they'll direct you to the right area. Which I did," McCarthy said.
McCarthy says he was directed to a VIP area where people were standing in front of him the whole time.
So instead of seeing Kirk Hammett play his soaring guitar solos...
"All I got was a view of people's butt's for the concert," McCarthy said.
McCarthy says he still enjoyed the show. But at the end, that's when the situation got a little frightening.
"I think it was Lars Ulrich of Metallica...threw out one drum stick and it came kind of close to where I was at. So about 10 people just kind of came down on top of me. And it came down in a way that it was sideways so the wheel just gave way and I just went down," he said.
He says that's why his wheelchair is un-useable.
After the crowds dispersed, McCarthy says he was just left there while his friend tried unsuccessfully to get help from COTA staff. Thankfully an Austin-Travis County EMS Medic pulled his truck around and took him back to this car.
"I was very embarrassed. You know I was sitting there, I was the only one. I didn't have my leg, I can't...I felt very helpless. It's probably the most helpless I've ever felt," McCarthy said.
Circuit of the Americas representative Tom Webb sent us this statement saying
"We are concerned that Mr. McCarthy had an experience at the Metallica concert on Saturday night that did not meet the standards we set for all our guests. We take Mr. McCarthy's complaints seriously and have invited him to come back to Circuit of the Americas, or for us to go see him, to discuss his experience with us in person in more detail, so we can understand precisely what happened and respond to him effectively. We have communicated this directly to Mr. McCarthy and welcome the opportunity to address this with him as soon as possible."
McCarthy says COTA has reached out to him this afternoon. He's hoping for at least a little help getting a new wheel.
He says he hopes COTA can fix the ADA situation for future concerts at the X Games "Super Stage" so everyone can be safe.