I-10 reopens after storm closed lanes in Arizona-New Mexico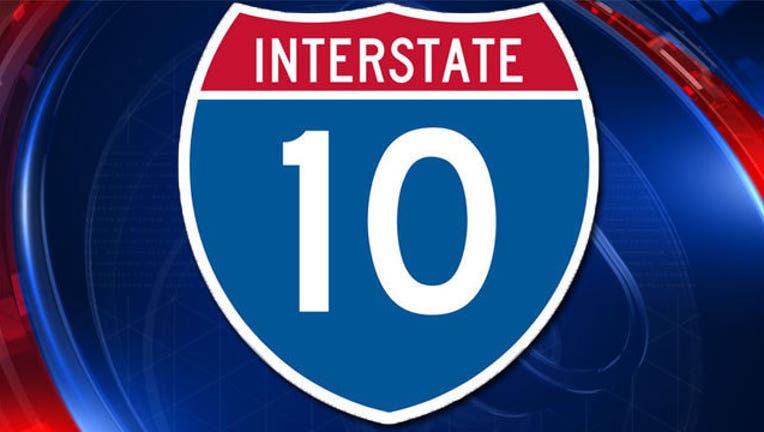 SAN SIMON, Ariz. (AP) — A weather front that produced thunderstorms and strong winds over parts of the West on Friday whipped up dust that once again closed a 62-mile stretch of a major freeway on both sides of the Arizona-New Mexico border for hours.
Reduced visibility led the Arizona Department of Transportation to shut down Interstate 10 between U.S. 191 in southeastern Arizona and Lordsburg, New Mexico, for the second consecutive day and fourth time in two weeks.
ADOT officials said the stretch reopened about 7 p.m. MST after winds subsided and visibility improved.
Wind gusts of up to 50 mph had forced the closure of the freeway stretch around 9 a.m. after a blowing dust advisory was issued by the National Weather Service.
A detour took traffic on a 110-mile route through Safford, Arizona.
The same segment of freeway was closed for nearly three hours Wednesday and twice in late April for several hours each time.
The conditions triggered a three-vehicle crash involving two semitrailers about 15 miles from the New Mexico border on April 25 and three separate accidents involving 12 vehicles three days later.
No fatalities were reported in any of the crashes. There was one serious injury.
University of Arizona meteorologist Mike Leuthold travels the stretch of highway regularly and predicted it would become an issue after noticing dust blowing across the road this winter near land that was stripped of vegetation last year.
Leuthold estimates the plot to be about 200 acres. It reportedly was bladed in preparation for planting groves of pecan trees.
State officials say they don't know who owns the land but hoped to find out and urge mitigation measures. Officials said they have no legal authority to require such actions.
The weather front also spawned thunderstorms Friday in Las Vegas along with hail and strong winds in Salt Lake City.
The back edge of the low pressure system brought snow to upper elevations of the Sierra Nevada on Thursday, with marble-sized hail and record rain at Reno-Tahoe International Airport.
More rain was forecast through the weekend, with the possibility that some smaller creeks and streams could flood.