I-35 lanes back open following 18-wheeler rollover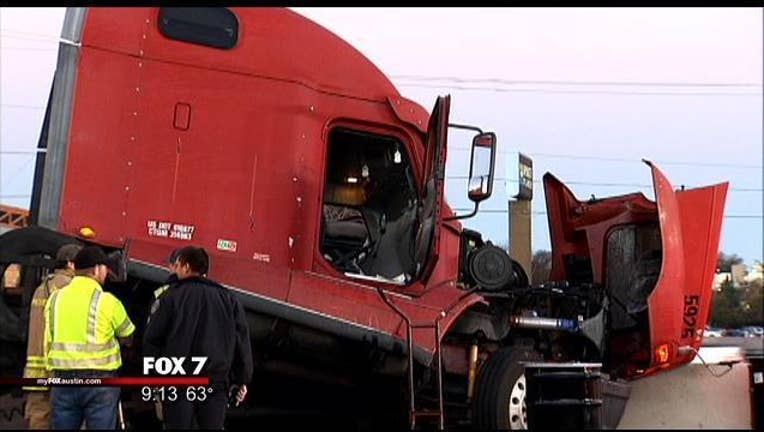 article
AUSTIN, Texas - All lanes of I-35 northbound near 183 are now back open following an 18-wheeler rollover this morning.
Police say the truck hit the inside wall of the road and turned on its side.
Another vehicle was involved in the crash.
All occupants only suffered minor injuries but the northbound lanes had to be completely shut down as crews worked to clean up the wreckage.