Idaho mom loses custody of children after giving daughter marijuana butter to relieve seizures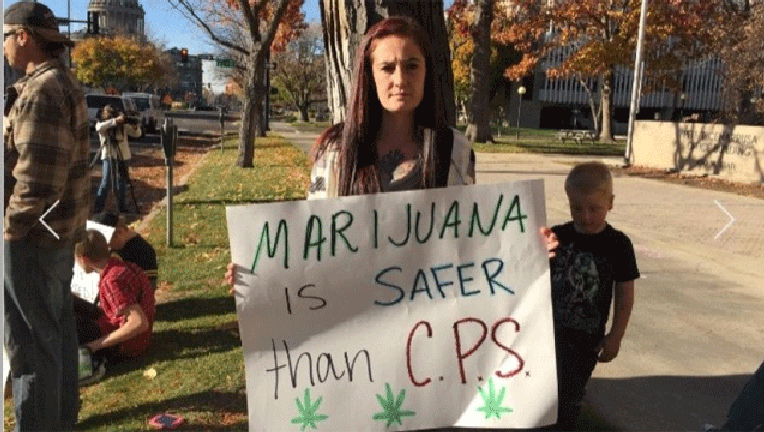 article
In early October, 3-year-old Madyson began suffering from seizures and hallucinations after coming off of a prescription anti-psychotic medication that was being used to treat a history of seizures. Her mother, Kelsey Osborne, made her a smoothie with marijuana butter to relieve her symptoms, and has now lost custody of her two children and is facing criminal charges. 
Osborne of Gooding, Idaho, was charged with a misdemeanor count of injury to a child and is now protesting Child Protective Services to regain custody rights of Madyson and two-year-old son Ryker, from her ex-husband, Jerome, Fox 42 reported.
On Thursday, she and the Idaho Moms for Marijuana group rallied outside of the Department of Health and Welfare in Boise in favor of medical marijuana reform. Idaho is the only state from the surrounding states in which all forms of marijuana use, medical or otherwise, are illegal. However, the Food and Drug Administration has a program in Boise that uses cannabidiol oil (CBD) as an experimental treatment for 34 children with severe epilepsy, KTVB reported.
"The [CBD] they use for epilepsy doesn't have THC, it doesn't appear to have any kind of brain development issues. Recreational marijuana does cause that so it's not safe for these children," Tom Shanahan, spokesman for the Department of Health and Welfare told Fox 42.
According to Idaho Statesman, Osborne made the marijuana butter herself and the substance did contain THC, as CBD oil is not available in the state.
Osborne told Fox 42 that she did what she thought was right as a mother.
Read more on FOX NEWS.