In honor of child who drowned, APD reminds families of dangers of water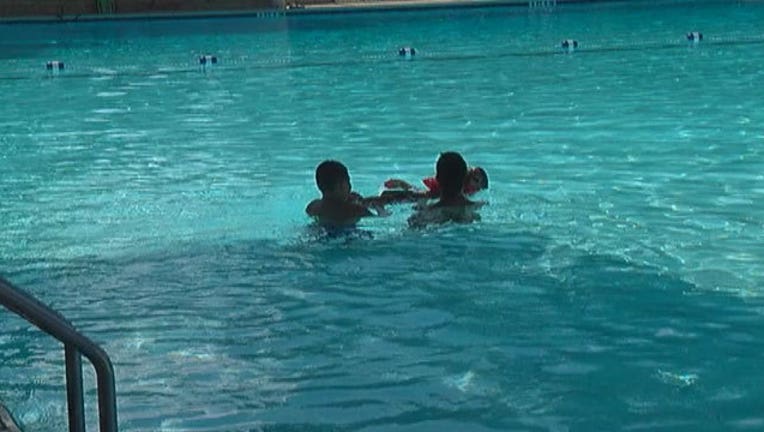 article
More people are getting out to swimming pools in Austin, but the fun can come with a grim price. According to the CDC, about one in five people who drown are children. A local group is working to reverse those numbers.
Water is something that can be serene, peaceful and inviting. It can also be deadly. In June of 2008, four-year-old Colin Holst drowned after doing what most active children his age do, go for a swim.
"He had just finished his swimming lessons, so he had taken swimming lessons," said Alissa Magrum, Executive Director of Colin's Hope.
Colin's Hope, the organization named after Holst is hosting water safety education events. They're partnering with APD and Austin Parks and Recreation to spread the message.
"We are teaching them swim safety skills, so things like learning how to float on your back, learning how to blow bubbles," said Magrum.
The CDC says the drowning rate for black children is significantly higher than their white counterparts. Officer Fausto Rodriguez believes it's a matter of culture.
"I grew up with my family not teaching me how to swim just because it was like "Hey don't go in the pool, don't go in the ocean" and I grew up in California," said Rodriguez, Austin Police Department.
Some factors that make black children more likely to drown are where they live and lack of swimming ability. Organizers say although the class is brief, they're glad they can give the children some tips that could save them.
"To give them something as a tool in their toolbox that can be one layer of protection is huge," said Magrum.
Drowning is something that can occur in the blink of an eye. Even the most experienced officers can never really get used to seeing it.
"I have seen drownings on the job and it's not something pleasant, it's not something you want to see," said Rodriguez.
It's a reminder that even the best swimmers are not invincible.
The next class is July 21 from 1:00 p.m. until 3:00 p.m. at the Montopolis Recreation Center.