Intoxicated man believed responsible for deadly car crash in Taylor
TAYLOR, Texas - A person has been taken into custody after a crash in Taylor that killed two people.
The Taylor Police Department says 40-year-old John Crayton, Jr. was operating a vehicle while intoxicated and failed to stop at a red traffic control signal. The incident happened on Sept. 5 at around 6:16 p.m.
Police received a 911 call about a crash and the preliminary investigation revealed that Crayton, Jr., who was driving a silver 2005 Dodge pickup truck, was traveling north in the 100 block of FM 973 when he entered the intersection of Carlos Parker Boulevard SW and hit a 2013 Toyota Avalon.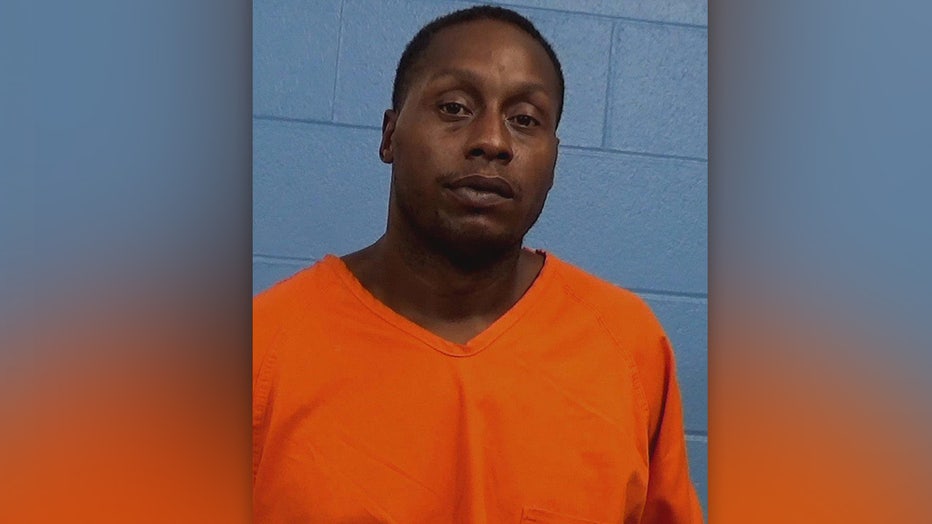 Booking photo of John Crayton, Jr. courtesy Taylor Police Department.
Christopher Ali Vassef, 38, and Leonora Naomi Soriano, 39, both from Elgin, were in the Toyota Avalon. Vassef was driving and Soriano was the passenger. The two were pronounced dead at the scene.
A total of four vehicles were involved in the crash.
Crayton, Jr. was placed under arrest and has been charged with intoxication manslaughter which is a second-degree felony.