Israel and Hamas war: Austin man worries about family
AUSTIN, Texas - An Austin resident is worried about his family in Israel as the Hamas terrorists continue attacking his home country. 
Moran Tairy said even though it's an eight-hour time difference, he calls his family in Israel constantly to make sure they're OK.
"It is not a regular terror attack. It is not normal," Austin resident Moran Tairy said.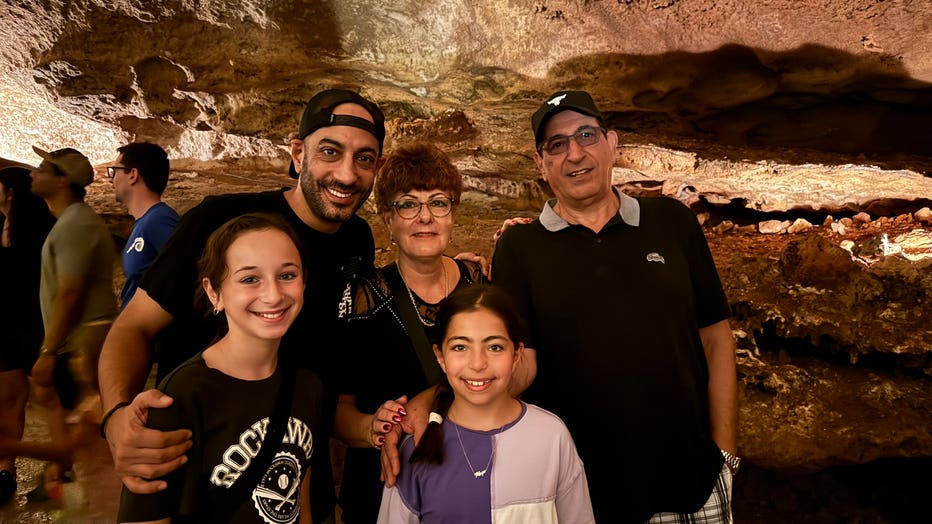 Moran Tairy and his family
Tairy was born and raised in Israel. He moved to the states about 20 years ago to grow his diamond business. He still has family in Israel. Most recently, his parents came to visit Austin. They were heading back to Israel on Saturday.
"They took off from here to New York and then New York to Tel Aviv. When they were in New York, they heard the news that was the early morning in Israel, it was 30 people murdered. They landed in Israel, and it was already up to 450," Tairy said.
Tairy said his family is used to violence.
"We don't take bombs and shootings, here and there, as normal so to speak, quote on quote terror attacks, as hard as it is elsewhere," Tairy said.
He said this time it's different.
"Massacre, this is like slaughtering families after families after families," Tairy said.
Tairy's family feared for their lives just trying to drive home from the airport.
"It's a 30-minute drive, and they stopped twice on the road, on the side of the road, lay on the floor and put their hand down because there are rockets coming," Tairy said.
Now, his family is spending their time in a safe room.
"Once the siren goes off, you have to get in and you have, 10 minutes. If you don't hear another siren, it's at least for 10 minutes, then if you don't hear another siren, then you can leave, but it's constant. So, you leave, and you eat something, and then again, and the baby is sleeping, you got to wake everybody up," Tairy said.
He said they haven't left their house in days.
"It's very hard when your family, friends, your people, your country, you know, who I am are again, those words are minimized the situation, but they're suffering, they're in major anxiety and worried," Tairy said.
Hamas terrorists have infiltrated Israel, firing more than 4,500 rockets at residential areas from the Gaza strip.
"It's so bigger than what we can imagine. What happened there is just, it's inhumane," Tairy said. "Hamas is Isis on steroid."
Nearly 1,600 people have been killed in the war.
"This is massacre," Tairy said. "I do fear for my family and friends. They're going through a lot right now."
Tairy said he's thankful for the support he's received and encourages others to check on their friends and family who have been impacted.