Itasca ISD suspends superintendent following child sex sting arrest
ITASCA, Texas - Itasca ISD suspended its superintendent Monday morning during a special meeting prompted by his arrest in a child sex sting.
Trustees met in executive session to discuss Michael Stevens' employment status following his arrest on Thursday. 
A Harris County constable said Stevens was caught asking for explicit photos and videos from what he thought was a 15-year-old girl from Houston.
Stevens allegedly sent images of his genitals in return, most times while he was at work in his office.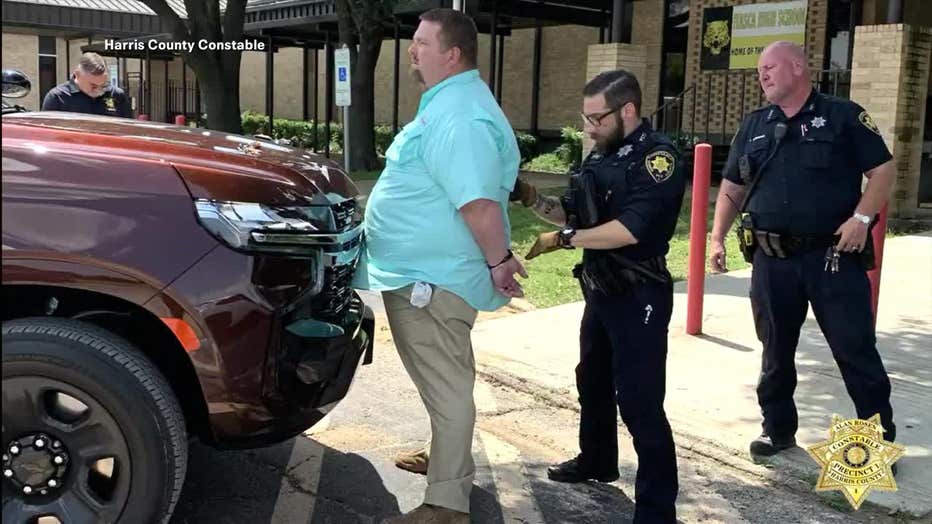 He even mentioned marrying the teen's mom so that he could be closer to the girl. This has been going on since April, investigators said.
Stevens was actually talking to an undercover officer online.
The 47-year-old was taken into custody at school after investigators learned he made plans to travel to Houston to meet the teen and engage in sexual acts.
Investigators also said he joined another app and started talking to another undercover officer posing as a 16-year-old.
Stevens appeared in court Friday. His bond was set at $100,000.
If he posts bond, he must submit to a random drug test, avoid contact with anyone under the age of 17, and he must install software on his computer that monitors his activity. 
On Monday, the Itasca ISD school board also named Keith Boles as the interim superintendent. He previously served the district in that role.
They also released a statement to try to ease parents' concerns.
"The Board is confident that based on all facts known to date, there are no connections between the allegations made against Mr. Stevens and students at Itasca ISD. Our students are safe and will continue to thrive and succeed with the dedicated attention and service brought by our outstanding parents and staff," Itasca ISD trustees said.
Itasca is located 55 miles southwest of Dallas in Hill County.