Judge: Wisconsin sex offender can visit sick son at hospital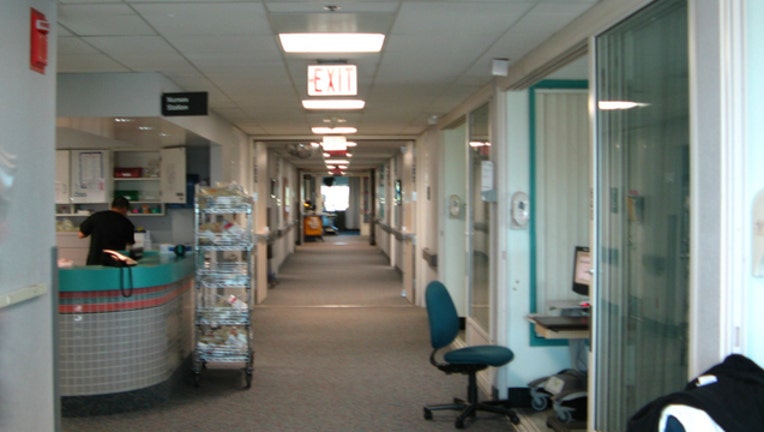 article
MILWAUKEE (AP) - A registered sex offender will be allowed to visit his severely ill 9-year-old son despite objections from Wisconsin Children's Hospital, a Milwaukee County judge ruled Wednesday.
The order from Judge William Pocan carries restrictions, however. Stuart Yates, 49, must give two-hour advance notice for his visits and he can only stay for six hours each time. Yates must also be with his son at all times.
Yates was barred from the hospital on March 6 after hospital officials learned of his past. He was convicted of second-degree sexual assault of a child in 1998 and served six months in jail under a deal with prosecutors. Yates said he was at a house party with strippers and didn't know the victim's age.
Pocan's ruling came after testimony from a court-appointed guardian who supervised recent visits from Yates earlier this month, when he was allowed to visit his son three times a week for two-hour stretches. Yates can now visit every day.
A hearing for the hospital to argue to dismiss Yates' lawsuit is set for June 1.
"Children's Hospital continues to follow our visitation practices that can limit access to the hospital under certain circumstances to ensure the safety and well-being of our patients, families and staff," hospital spokesman Andy Brodzeller said in a statement. "Children's has and always will comply with any court order and we continue to believe our policy is in the best interest of the patients and families we serve."
One of Yates' attorneys, Adele Nicholas, said the court-appointed guardian who testified Wednesday "ultimately confirmed what we said from the beginning, which is that the bond between this child and his father is extremely strong."
Nicholas said the court guardian interviewed the child, treatment providers at the hospital and the boy's parents.
It's unclear how long the policy of barring registered sex offenders from visiting patients has been in place, but Yates' attorney has said she's unaware of another hospital with similar restrictions.
Yates' son has had several serious medical conditions since birth and was most recently hospitalized with a blood infection caused by E. coli.