Jurors in Castile shooting trial see graphic autopsy photos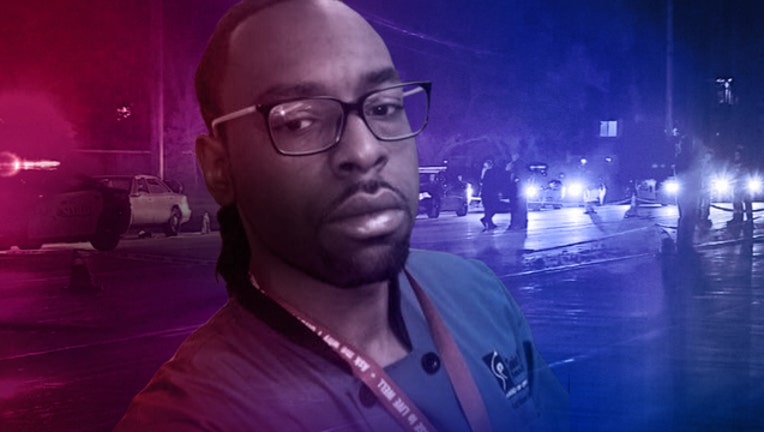 article
ST. PAUL, Minn. (AP) - Jurors in the manslaughter trial of a Minnesota police officer saw graphic autopsy photos Wednesday of a black man he shot last July, as a medical examiner described his fatal wounds.
St. Anthony police Officer Jeronimo Yanez, who is Latino, shot Philando Castile during a traffic stop after Castile addressed Yanez as "Sir" and informed him that he had a gun. Prosecutors say Yanez acted unreasonably, but the defense says the officer had to act quickly to protect himself.
The shooting gained attention when Castile's girlfriend began livestreaming its aftermath on Facebook.
Dr. Andrew Baker, chief medical examiner for Hennepin County, who performed the autopsy, testified that Castile was hit by five of seven bullets fired by Yanez. Four of them struck his upper left arm in a tight cluster. Two of them caused severe damage as they tore through the front and back of his heart, he said.
"Either one of those wounds by itself would have been fatal, and I don't believe there's anything the surgeons could have done differently," Baker said.
The autopsy photos Baker took showed a large incision in Castile's chest that he said surgeons made to try to determine whether there was anything they could do to save him.
Judge William Leary III warned jurors ahead of Baker's testimony that the photos would be "extremely graphic" and told spectators they should leave if they would find them too upsetting. Nobody left. The jurors showed few if any visible signs that they found the photos disturbing, nor did Castile relatives and friends sitting in the front row.
Also Wednesday, a toxicologist undercut the officer's defense by testifying that there's no way to tell when the man last smoked marijuana or whether he was still intoxicated during the deadly encounter.
The autopsy results included blood levels of THC, the compound in marijuana that produces its high. Defense attorneys have argued that Castile was to blame for the shooting because he had been smoking marijuana, was stoned that night and failed to obey the officer's instructions.
Kristin Engebretsen, a toxicologist at Regions Hospital in St. Paul, said the effects of marijuana and how long it stays in a user's system vary, and it can stay in the body for weeks and even months. In addition, THC is stored in body fat, and released into the blood when a person dies, throwing blood levels off.
Under cross examination from defense attorney Earl Gray, Engebretsen acknowledged that marijuana's effects can include impaired judgment and an inability to follow directions.
Earlier Wednesday, Lindsey Garfield, a lab supervisor for the state's Bureau of Criminal Apprehension, testified about the trajectory of bullets fired into Castile's car. One landed in the center armrest, 1 or 2 inches from where Castile's girlfriend, Diamond Reynolds, was sitting. The other went into the back seat, where Reynolds' then-4-year-old daughter was seated.
Yanez, 29, is also charged with two counts of intentional discharge of a firearm for endangering the two passengers.