LAPD cop raises over $60G for teen whose mother has terminal cancer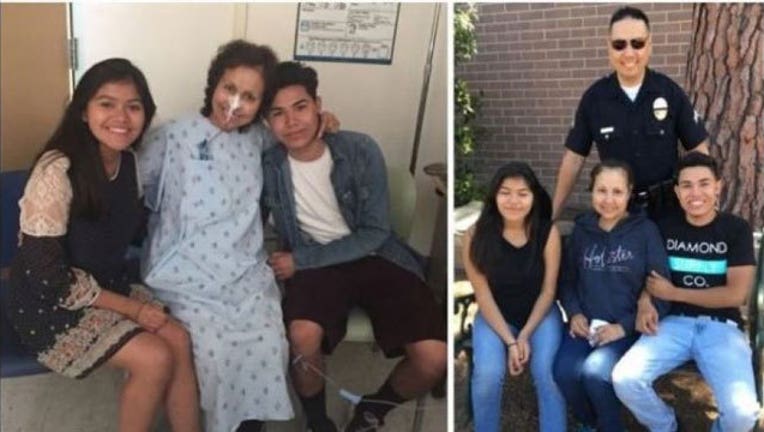 article
A Los Angeles Police Department officer is being celebrated after raising tens of thousands of dollars for two children whose mother is in hospice care after a stage 4 cancer diagnosis.
Inside Edition reported officer Ken Lew had been patrolling an unfamiliar neighborhood when he approached a parked car and found 17-year-old Ariel Carmona sobbing inside. Lew asked him why, and Ariel shared his family's story. After his mother, Marcela, was diagnosed with cancer, she had to quit her job and was eventually moved into hospice care. Meanwhile, Ariel and his younger sister, Yairad, were evicted from their home, and Yairad went to live with another family while Ariel moved in with a friend in Englewood, California.
Marcela's medical bills proved to be too much for Ariel, who is a college student, Inside Edition reported.
"I knew there was a reason I met Ariel," Lew said after hearing the boy's story, according to the news website. "I told him I was going to take care of him and his family. I didn't know how but I was determined to help."
After starting a GoFundMe.com page, he received an outpouring of support for Ariel and his family. He quickly raised $50,000, Inside Edition reported. As of Friday morning, the account had raised $60,300 of its $75,000 goal.
Lew, who lost his mother to cancer, has since become a father figure to Ariel and Yairad.
Read more on FOX NEWS.