Large alligator knocks on Tampa family's door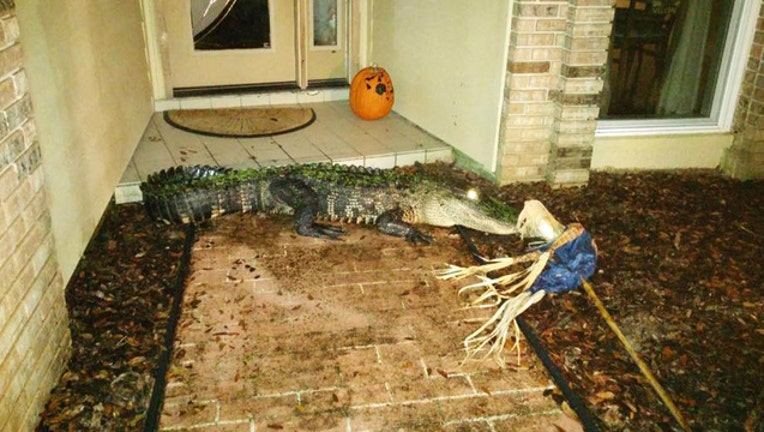 article
TAMPA (FOX 13) - This was no knock knock joke!
A New Tampa area family got quite the surprise at 3 o'clock Monday morning, when they heard knocking at the door, and spotted a huge gator perched on their stoop.
Tampa police posted the image on their Facebook page, saying the gator must not have realized the time for trick-or-treating was two weeks ago.
They added that the gator was safely trapped and relocated to a gator farm in a neighboring county.