The last 12 months on Earth were the hottest ever recorded, analysis shows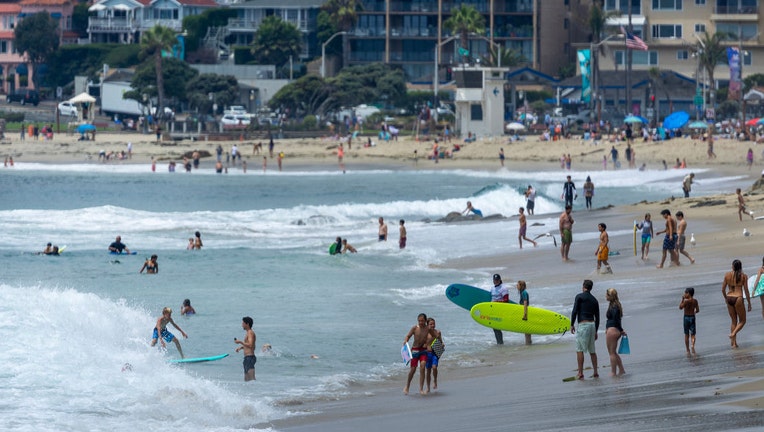 article
The last 12 months were the hottest Earth has ever recorded, according to a new report by Climate Central, a nonprofit science research group.
The peer-reviewed report says burning gasoline, coal, natural gas and other fossil fuels that release planet-warming gases like carbon dioxide, and other human activities, caused the unnatural warming from November 2022 to October 2023.
Over the course of the year, 7.3 billion people, or 90% of humanity, endured at least 10 days of high temperatures that were made at least three times more likely because of climate change.
"People know that things are weird, but they don't they don't necessarily know why it's weird. They don't connect back to the fact that we're still burning coal, oil and natural gas," said Andrew Pershing, a climate scientist at Climate Central.
"I think the thing that really came screaming out of the data this year was nobody is safe. Everybody was experiencing unusual climate-driven heat at some point during the year," said Pershing.
RELATED: 2023 will almost certainly be the hottest year on record: What this means
The average global temperature was 1.3 degrees Celsius (2.3 degrees Fahrenheit) higher than the pre-industrial climate, which scientists say is close to the limit countries agreed not to go over in the Paris Agreement — a 1.5 C (2.7 F) rise. The impacts were apparent as one in four humans, or 1.9 billion people, suffered from dangerous heat waves.
At this point, said Jason Smerdon, a climate scientist at Columbia University, no one should be caught off guard. "It's like being on an escalator and being surprised that you're going up," he said. "We know that things are getting warmer, this has been predicted for decades."
RELATED: This summer was a global record breaker for highest heat ever calculated, meteorologists say
Here's how a few regions were affected by the extreme heat:
"We need to adapt, mitigate and be better prepared for the residual damages because impacts are highly uneven from place to place," said Kristie Ebi, a professor at the Center for Health and the Global Environment at the University of Washington, citing changes in precipitation, sea level rise, droughts, and wildfires.
The heat of the last year, intense as it was, is tempered because the oceans have been absorbing the majority of the excess heat related to climate change, but they are reaching their limit, said Kim Cobb, a climate scientist at Brown University. "Oceans are really the thermostat of our planet...they are tied to our economy, food sources, and coastal infrastructure."
Associated Press climate and environmental coverage receives support from several private foundations. See more about AP's climate initiative here. The AP is solely responsible for all content.