Laura expected to hit as major hurricane, Texas is 'prepared and ready'
AUSTIN, Texas - Laura, now a hurricane, is expected to make landfall as a major hurricane. Forecasters and state officials are keeping a very close eye on Hurricane Laura as it makes its way towards the Gulf Coast and Governor Greg Abbott says the state is prepared and ready.
The Federal Emergency Management Agency and President Trump have granted the governor's disaster declaration request. That frees up federal dollars to provide emergency protective measures and helps if mass evacuations and shelters are needed.
Gov. Abbott also issued a state disaster declaration for 23 counties at risk including Harris, Galveston, and several others along the Gulf Coast, which he later updated to include 36 more counties, including Travis County.
The governor reminds Texans that property and belongings can be replaced but lives cannot. "I call on all Texans who may be in harm's way to put their safety and their family's lives above all else and adhere to the guidance and warnings from emergency management officials."
"We are prepared especially for Laura to turn into a Category 3 hurricane by the time that it makes landfall and there are some projections that push that on to the Texas coastline and so this is the time when everyone needs to prepare for these oncoming hurricanes and make sure you take action to save your lives," Gov. Abbott said at a news conference over the weekend.
SIGN UP FOR FOX 7 AUSTIN EMAIL ALERTS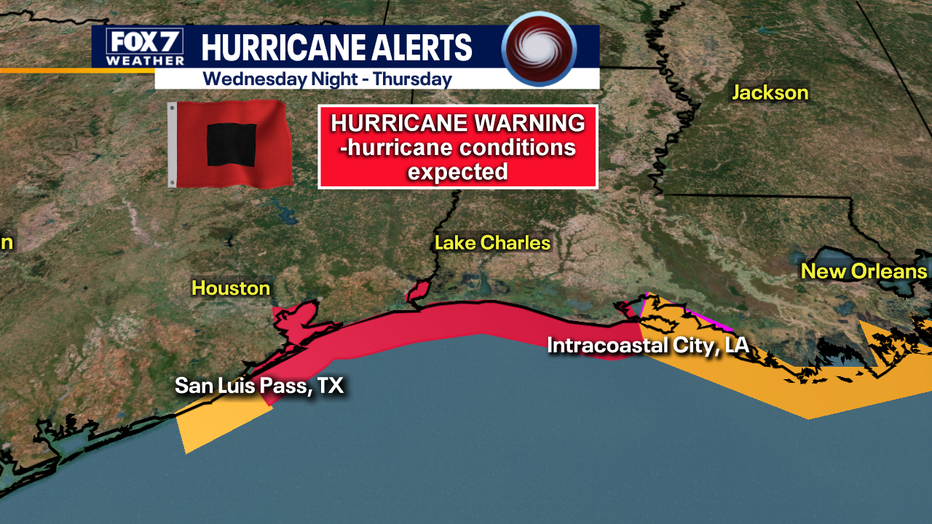 FOX 7 Austin meteorologist Chelsea Andrews says that as of Tuesday afternoon, Hurricane Laura was a Category 1 storm. Within the next 24 hours, rapid intensification is expected with Hurricane Laura becoming a Category 3 hurricane before landfall. Maximum sustained winds are forecast to be 115 mph as the storm makes landfall, either Wednesday night or early Thursday morning.
Officials along the coast are urging residents to prepare for catastrophic wind damage that could destroy structures, down trees and power lines, blow down road signs, and result in electrical/communication outages.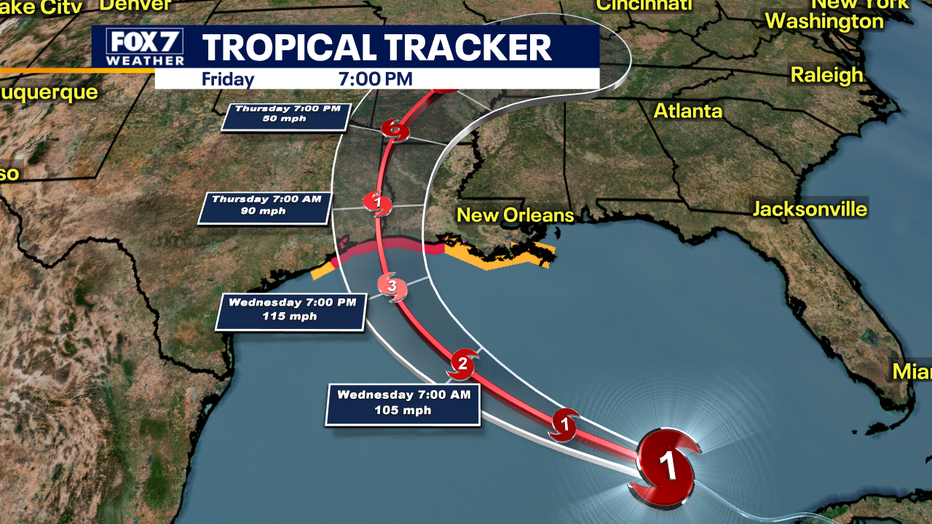 Life-threatening storm surge of 6 to 9 feet is possible in some coastal areas but the National Hurricane Center warns this storm surge could penetrate up to 30 miles inland.
Rainfall totals between 3" and 6" will be possible throughout Southeast Texas and Southwestern Louisiana, with some isolated areas seeing more. Flooding of streams, creeks, and rivers will be possible along with the inundation of many roadways along the coast.
DOWNLOAD THE FOX 7 AUSTIN NEWS APP
The main impacts of Hurricane Laura will remain well-east of Central Texas but there will be a chance for scattered showers and storms from Wednesday to Friday as the outer bands of the storm move through the area. Current forecast rainfall totals for Central Texas average between 0.25" and 0.50".
RELATED: Laura becomes hurricane in Gulf of Mexico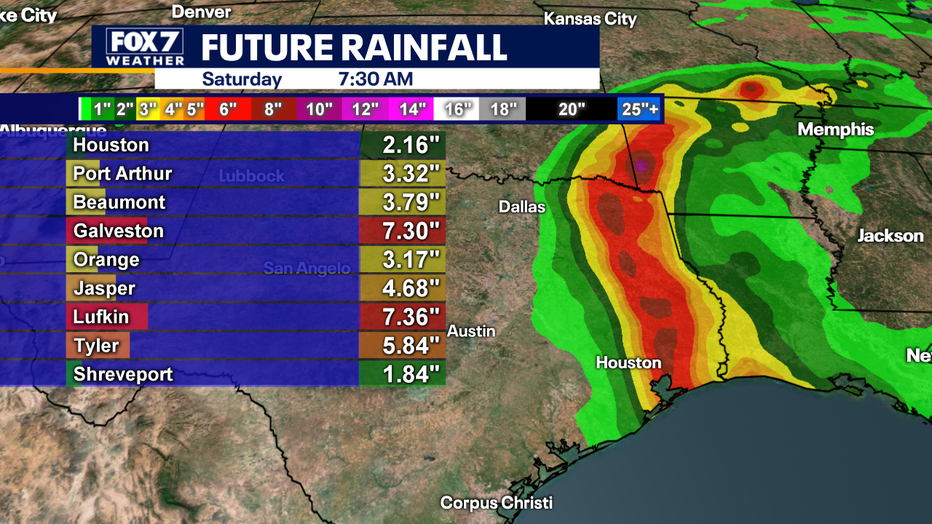 RELATED: Gov. Abbott issues state disaster declaration as two tropical systems approach the Texas coast
Chelsea and the rest of the FOX 7 Austin Weather Team will continue to monitor changing forecasts closely and provide updates on-air, online, and on social media.
Track your local forecast for the Austin area quickly with the free FOX 7 WAPP. The design gives you radar, hourly, and 7-day weather information just by scrolling. Our weather alerts will warn you early and help you stay safe during storms.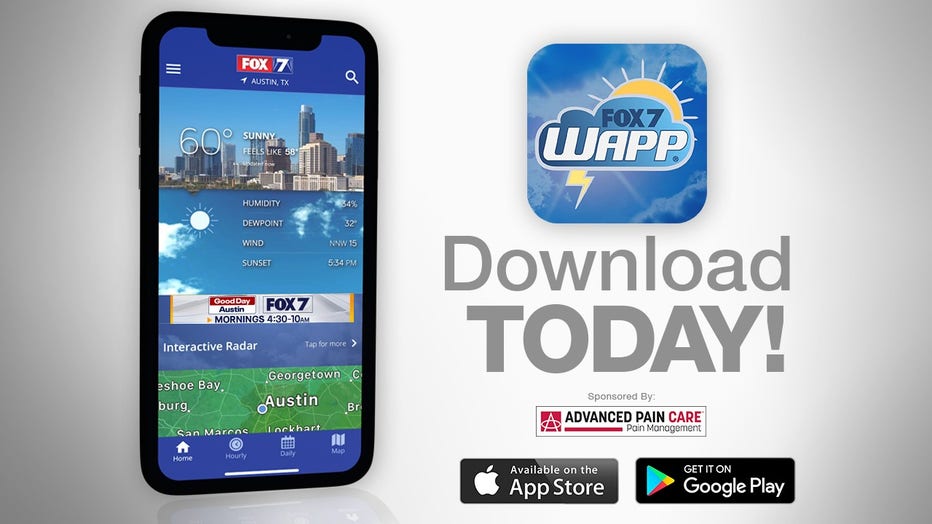 __