Lobos bust drug trafficking and sniffs out 27 kilos of cocaine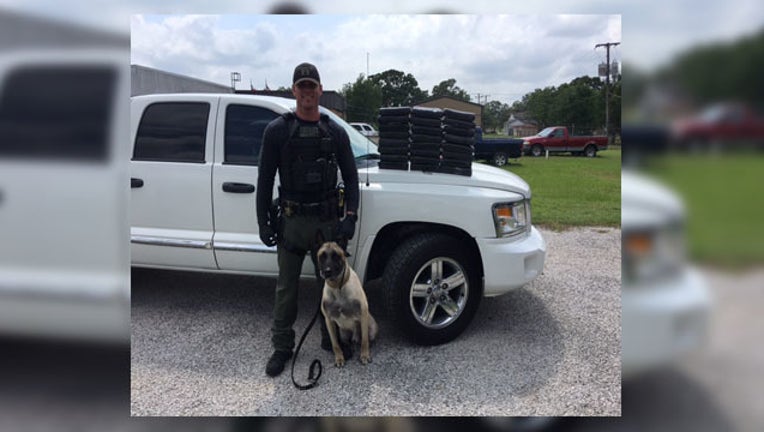 article
AUSTIN, Texas - Last Friday, around 1 p.m. the Fayette County Sheriff's Office Narcotics Canine Unit Sgt. Randy Thumann and K-9 partner Lobos, stopped a Dodge Dakota on Interstate 10 for a traffic violation.
During the stop Sgt. Thumann had reason to believe that the driver identified as Juan Vasquez, 34, was trafficking illegal narcotics from Mexico to Houston.
After receiving consent to search the car, Sgt.Thumann had Lobos conduct an exterior sweep. During the sweep Lobos detected illegal narcotics and alerted Sgt. Thumann.
Sgt. Thumann discovered 27 kilos of cocaine in the rear compartment of the truck.  He also found packaged with the cocaine a substance called Fentanyl which is an extremely dangerous fatal substance.
Vasquez bond has been set at $2,000,000.00.
According to police the street value of the cocaine was around $2.7 million, and the Fentanyl value was unknown.