Local restaurants offer delivery, curbside & takeout service after restaurants and bars shut down
AUSTIN, Texas - Restaurants all across the Austin area are changing the way they do business amid concerns about the coronavirus. Many are now offering takeout and/or delivery options now that all non-essential businesses will be closed through April 30. 
RELATED: Longtime Austin establishments closing for good, service industry trying to help one another
Here's a list of some of those restaurants. This list will be updated but is not comprehensive. You're advised to contact your favorite restaurant to see what options they might be offering if you don't see them on this list. You can also head to Austin Takeout Tracker which also has a list of restaurants.
RELATED: How you can help service industry workers furloughed or laid off due to coronavirus
Launderette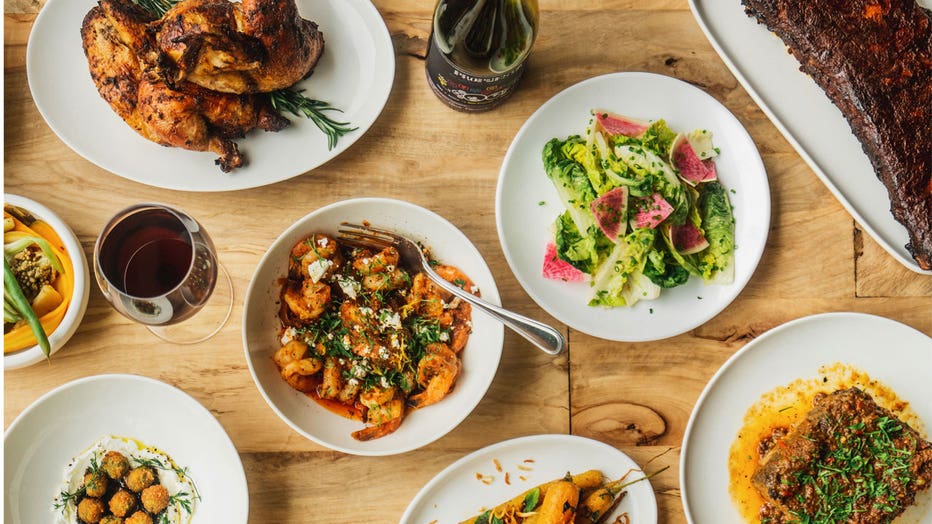 The restaurant is offering to-go service and is featuring two to-go menus: an All-Day Menu and a Dinner Menu. The All-Day is available from 11 a.m. to 9 p.m. daily and will include items like the Launderette Plancha Burger and Laura Sawikci's Salted Chocolate Chip Cookies.
The Dinner Menu will be available from 4 p.m. to 9 p.m. and include some of the restaurant's classics that are updated for homestyle service as well as some new comfort food dishes.
There will also be signature cocktail kits, as well as beer & wine to-go.
Guests can order online, through Favor or by calling the restaurant at 512-382-1599. Pickup will be contactless curbside service where guests can stay in their car and follow posted directions to pick-up their order.
Fresa's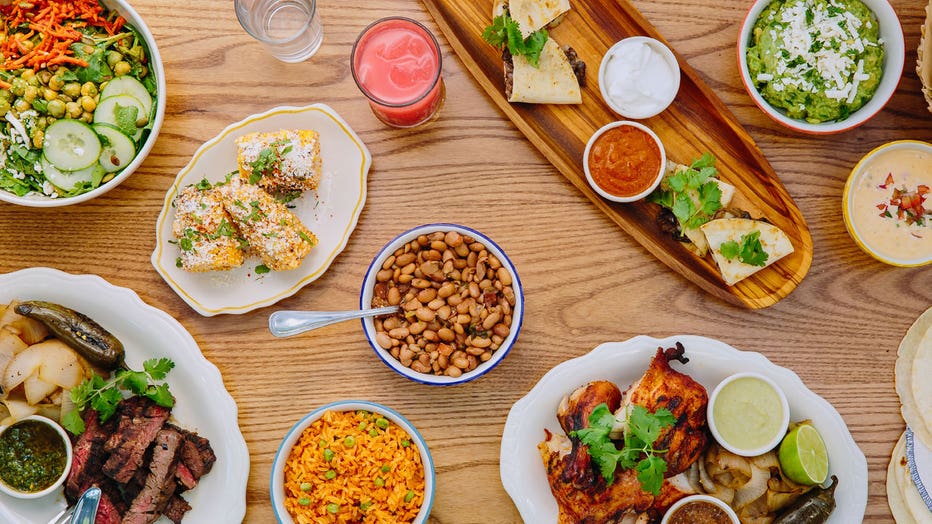 The restaurant has reopened its South First location for contactless curbside service. The full menu is available to-go including items unique to the location like the La Gringa quesadilla. There is also the option to order the Boozy Margarita Kit ($35).
As of April 20, the location is only open for dinner from 4 p.m. to 10 p.m. but it expects to offer breakfast and lunch soon.
Guests can order online or by calling 512-992-2946. People can park in a curbside service parking space that will be designated with signs, stay in their car and follow the directions on the signage to place or pick-up their order.
 
The restaurant is also exercising safety precautions such as temperature checks for staff, sanitization of all stations, POS screens and surfaces, along with masks for all staff.
Nova Kitchen, Devil May Care and TenTen
The three establishments from Nova Hospitality are offering adapted dining concepts for delivery and pickup. 100% of profits and gratuity will be donated to displaced staff as well.
Nova Kitchen's menu includes gourmet salads and build-your-own bowls. Cocktail kits, wine and champagne are also available. Details here.
Devil May Care is offering cocktail kits, wine, champagne as well as items from its food menu. Details here.
TenTen is offering its poke bowls, fresh sushi, A5 wagyu and more as well as sake, wine and cocktail kits. Details here.
Juniper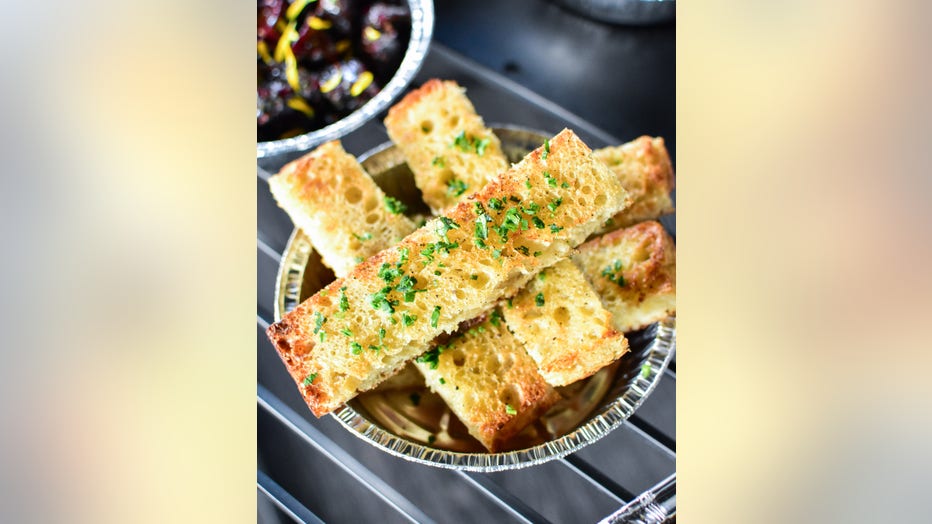 New takeout and delivery menu is being offered and available daily from 11 a.m. to 9 p.m. Orders can be placed online or by calling 512-220-9421. You can also order for delivery on Favor. 
First responders and medical professionals can receive 25% discount by using the code FIRSTAID and showing their ID at pick-up
JuiceLand
You can place orders online for pick up at your favorite location. Go directly to pick up area and request your drink or call ahead and request a curbside delivery. Locations at Oak Hill and Brodie have a drive-thru window available. The Westgate location drive-up window serves online orders and call-ahead orders. You can also order bulk juice which will be ready to pick up from the shop of your choice three days after the order is placed.
The Wayback & Garrison Brothers Distillery
The Wayback Cafe & Cottages has partnered with Garrison Brothers Bourbon for exclusive cocktail kits that can be purchased with takeout orders. The kit is $35 and includes one 375 ML bottle of Garrison Brothers' Small Batch Texas bourbon, two limited-edition highball glasses, bitters and a bar spoon. The kits are available starting March 27. Just ask for the "Garrison Brothers cocktail kit" when placing your to-go food order. Details here.
Cover 3
Offering a limited food menu for curbside pickup and third-party delivery service at Round Rock and Anderson locations in addition to Cover 2. The downtown location is closed. Offerings have been expanded to include Family Meals To Go for four to six people and there are two different grill kits for home preparation. All bottles of Rodney Strong wine are $20 and a six-pack mix of beers is $12. You can get full menu details here.
Ramen Tatsu-Ya
Closed through May 1 but offering to-go service. The restaurant's entire menu is being offered from 11 a.m. to 10 p.m. seven days a week at all three Austin locations which are accepting at the restaurants or online.
Old Thousand
The restaurant is offering free delivery within a three to five mile radius of the restaurant available. It's also offering its signature cocktails for delivery. Takeout and curbside pickup can be ordered online at oldthousandatx.com.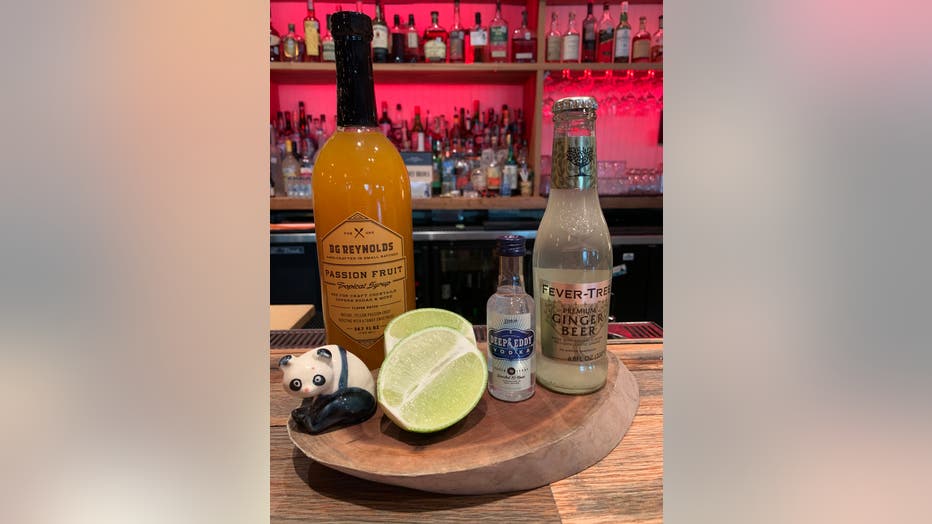 Home Slice Pizza
The pizzeria is offering takeout service only beginning today (3/16) at its South Congress and North Loop locations. It will be only offering pick-up orders made by phone, online at its website and walk-up through takeout windows, as well as through delivery service apps like Favor and Foodee. Patrons will also have the option to have orders delivered to their cars by calling the main number of their respective locations upon arrival.
Luke's Inside Out
Customers can order from the entire menu 11 a.m. to 2 p.m. and 5 p.m. to 8 p.m. and they can pick up their order through the window or curbside. To place an order, customers can call 512-589-8883. 
Turf N Surf
You can get 20% off the entire menu and orders will be taken from 11 a.m. to 2 p.m. and 5 p.m. to 8 p.m. They can be placed by phone at 512-662-2154 or through Favor. The downtown location's menu can be found here and the Rock Rose menu can be found here.
Mama Fu's
Offering curbside pickup and delivery. You can order via Mama Fu's website from its locations at the Triangle, Southpark Meadows, Sunset Valley and in Kyle.
Uchi Austin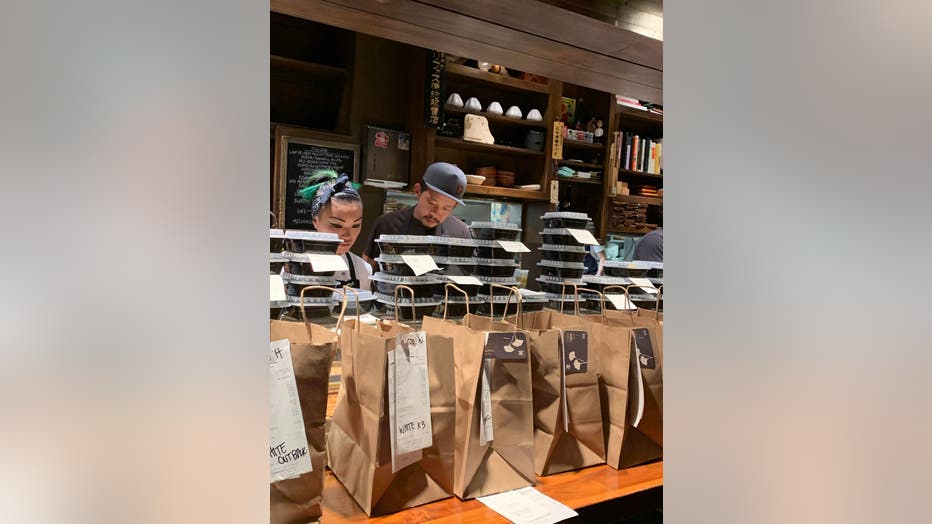 Limited, value-driven menus including wine, beer and sake for curbside pick-up with DoorDash delivery expected by March 20. Curbside pick-up will be from 4 p.m. to 8:30 p.m. Details here.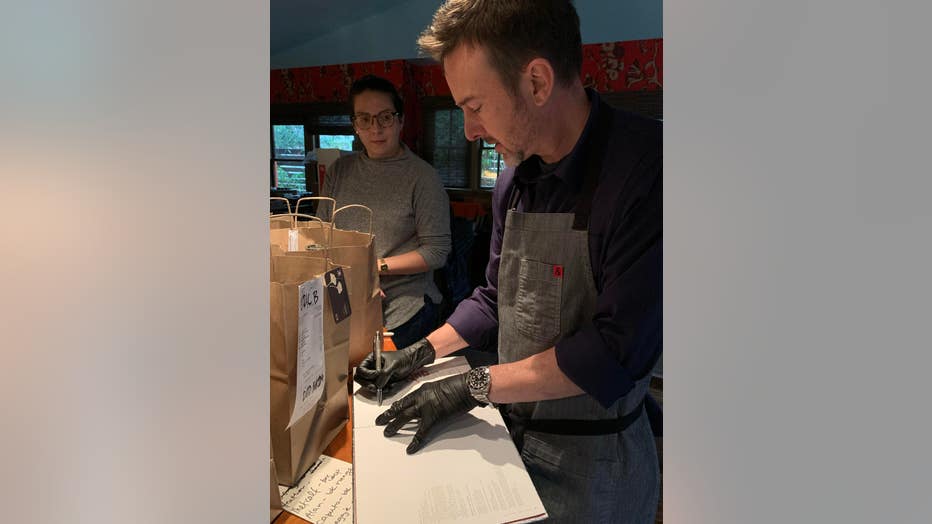 East Side King
Curbside pickup and Favor delivery is available at brick and mortar locations in Cedar Park and Arboretum. The restaurant is also hiring delivery drivers for those locations. Call or text 512-317-3344 if interested. More details at their website.
Brewer's Table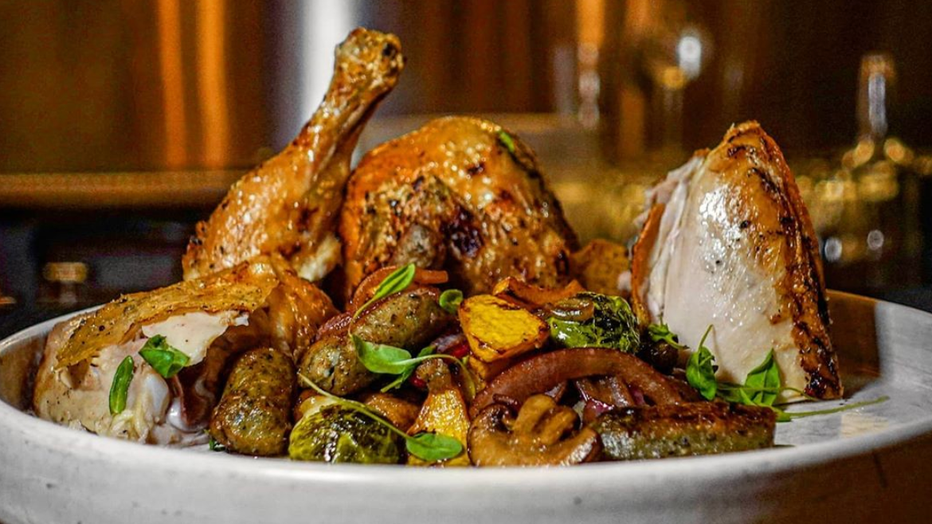 Offering food takeout as well as to-go beer. Menu includes multiple options as well as family-style dining. The restaurant is bringing back its "feasts" selections including garden, gulf and ranch options. The "feasts" serve up to four and comes with brad, two sides and two free kids' meals. Beer to go gets 15% off to-go crowlers with food purchase. Order via phone, Grubhub, DoorDash and Postmates. Get full menu and ordering information here.
Ski Shores Cafe
Complete menu available for to-go orders and dock-side (curbside) pick up. Order ahead of time by calling 512-394-7511 or info@skishoresaustin.com. More details on their website.
Craft Pride and Via 313
The craft beer bar on Rainey Street is teaming up with the Detroit-style pizzeria for a unique pick-up to go model. Customers can order select Via 313 menu items and pick up Craft Pride six packs or sanitized growlers. Order online at www.via313.com through the 61 Rainey Street Trailer or by phone at 512-609-9405.
Shake Shack
All U.S. company-owned restaurants, including in Austin, shifting to a to-go only operating model. Guests will be able to place to-go orders in the restaurant, pre-order on shakeshack.com, the Shack App for pickup, or order for delivery through Grubhub and Seamless in all cities, as well as other providers such as Postmates, DoorDash, Caviar and UberEats in certain locations. Full closures or reduced hours are possible over the coming weeks.
Kemuri Tatsu-Ya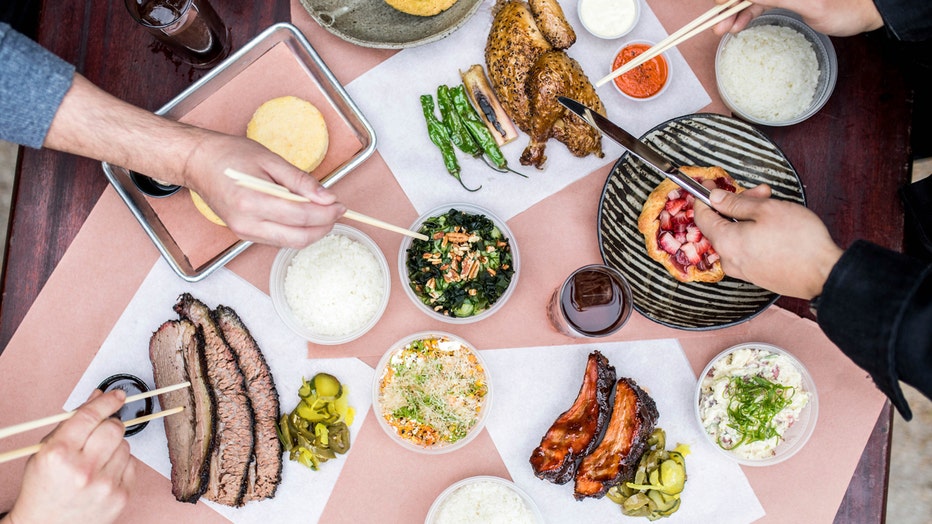 Kemuri To-Go and delivery via Favor and UberEats available daily from 11 a.m. to 8 p.m. For pick-up orders, guests will be able to order in advance online at https://www.tatsu-ya.com/. Pick up is done through the service window on the restaurant's front patio at their designated time. The to-go menu will be family-style and include smoked favorites like brisket, "country style" spicy pork ribs, and smoked chicken (half or whole), and sides like cucumber sunomono, miso cornbread and Japanese potato salad. All proteins will come with all the fixings like house sauce and house pickles, plus steamed Koshihikari rice. Beverages like assorted sakes, Royal Milk Tea, Ramune, and Okinawan Sweet Tea, by the gallon or half-gallon, will be available for order as well. Guests can also end their meal on a sweet note with brand new desserts like Matcha Snickerdoodles and Strawberry Crostata Pie.
Houndstooth Coffee
All cafes are open 7 a.m. to 5 p.m. and are taking to-go orders only in to-go cups only. No reusable mugs will be accepted. More information available here.
Austin Capital Grille
The restaurant is offering takeout. You're asked to call ahead at 512-322-2005 to pre-order. It's open seven days from 12 p.m. to 8 p.m. Menu can be found here.
Uncle Nicky's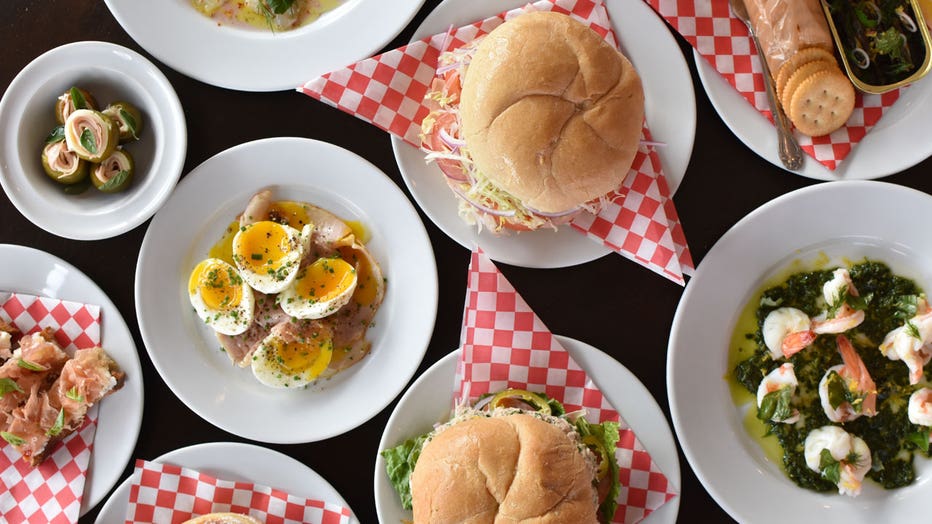 Takeout and delivery available daily from 8 a.m. to 8 p.m. You can order online or by calling 512-222-8369. You can also order delivery via Favor. Full menu, plus pints of gelato, is available for purchase.
Domo Alley-Gato Tatsu-Ya
Open for call-in order or online order for pick-up for delivery via Favor. Open Wednesday through Sunday from 5 to 10 p.m. Order from a selection of curry bowls, coo coo wings, sides as well as beer and sake. More details on their website.
Do Rite Barbecue
Offering curbside pickup at its Graceland location Thursday-Sunday from noon to 6 p.m. To place an order, customers can call Do Rite directly. Customers can place orders for delivery via Favor, DoorDash and UberEats. Menu can be found here.
Slate Mill Wine Collective
Winery is limiting tasting room reservations. Offering curbside pickup and case discounts in place. More details here.
Banger's Sausage House & Beer Garden
The Rainey Street establishment is offering its full menu to go with curbside pickup. You're asked to call 512-386-1656 to place orders. You're also reminded that curbside pickup is not available Thursdays - Saturdays from 9 p.m. to midnight when Rainey is closed to vehicles.
P. Terry's and Taco Ranch
P. Terry's Burger Stand and Taco Ranch say that effective immediately all of the dining rooms at its locations will be closed until further notice and that drive-thru and delivery service will be offered only.
Via 313 Pizza
In a Facebook post, the restaurant says that beginning March 17 all its locations will be open from 5 to 11 p.m. Monday through Sunday. They'll be providing curbside service while dining rooms will be closed. Trailer locations will continue to operate under normal hours and will be going to boxes only and texting customers when food is ready to keep contact minimal.
Blenders & Bowls
The entire menu is available for takeout/curbside pickup and order online at all five locations. Items are also available via third party delivery apps. In the event of a mandated dine-in closure only, officials say they will offer free delivery within a five mile radius of each location. Get more information here.
Veracruz All Natural
On its Instagram account and its website, the restaurant says that it is only doing to-go orders at both its brick and mortar locations. 
MezzeMe
The restaurant chain is offering free delivery via Favor and curbside pickup at both locations (Triangle and the Drag). Order online at mezzeme.com or call the restaurant location nearest you. 
Pluckers Wing Bar
Offering both contactless delivery and curbside pickup at all locations. All orders must be placed online or through the Pluckers app which can be downloaded for free on iTunes and Google Play. $30 minimum is required for all delivery orders. Pluckers Club Specials are not available for delivery or take-out. It's also offering gallons of select Pluckers cocktails (like Psychedlic Frog, Pluckers Lemonade) and select bottles of beer, White Claw and Truly.
Revelry Kitchen + Bar
In addition to food takeout and delivery, the restaurant is offering large format cocktails for delivery. Details can be found here.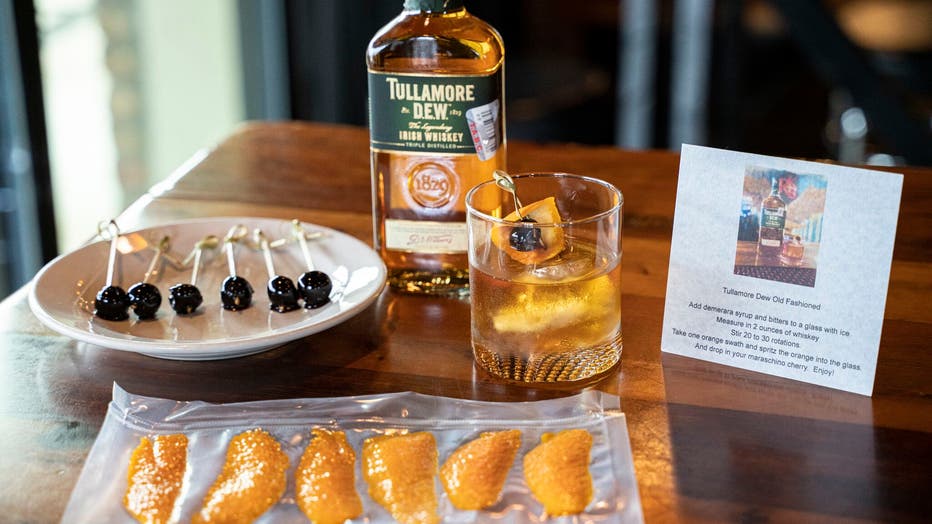 Fall Creek Vineyards
Offering specials for "Keep Sipping with Free Shipping" (6 bottle minimum) for online shipping to have wine delivered directly to your door and curb-side pick-up (two bottle minimum). More details here.
Fresa's
The South First location will be closed until further notice and the 9th and Lamar location, which only offers to go service through its drive thru and walk up window will stay open from 11 a.m. to 8 p.m. Orders can be placed at the walk-up window or drive-thru, online, through Favor or by calling the restaurant at 512.428.5077.
Milam & Greene Whiskey
Curbside bottle pickup available. Call ahead at (830) 833-3033 and ask for Brenda to place a curbside order.
Batch - Craft Beer and Kolaches
The bakery/tap room is offering to-go orders only.
The Cavalier
The restaurant is offering free delivery within a three mile radius of the restaurant. Online and call in ordering also available at thecavalieratx.com. 
Dai Due
The restaurant has closed its dining room but will start taking to-go orders on March 17.
Andiamo
The restaurant is offering free delivery within a five mile radius of the restaurant. Entire menu available for takeout/curbside pickup by calling the restaurant at 512-719-3377. Bottles of wine also available for purchase with to-go order, 5% off all bottles and 10% off cases. 
Superthing Coffee by Patika
Offering coffee orders for delivery and pickup. For all delivery orders (subscription or single orders available), $5 delivery fee delivered within Austin city limits goes directly to Patika baristas who'll be delivering many of the bags, with social distancing. For any coffee order, people can select whole beans, or a grind to their preference (drip, french press, etc). Rotating subscription coffees are available. Details here.
Antonelli's Cheese Shop
Accepting phone and online a la carte orders as well as optional curbside pickup.
Patika and Patika Luncheonette
Call in ordering available for pickup and curbside at South Lamar location. Pre-made dinners for pickup in the works. Order Superthing Coffee beans with subscription options available or pickup with your order at both Patika locations. Online ordering for curbside pickup available at patikacoffee.com. 
Uchiko
The restaurant is offering special "Dinner for Two" beginning April 10 which includes roasted miso soup, edamame/jalapeno hummus and wonton chips, hama chili, kimichi rice with furikake, yuzu ice cream (one pint) with pistachio crumble and strawberry compote, Pali Wine Co. 2016 Riviera Pinot Noir and choice of 72 hour short rib or halibut and it's all for $85. Banana bread can be added on for breakfast for $10. Guests can place orders three days in advance on OpenTable or by phone at 512-916-4808 after 2:30 p.m.
Guests using OpenTable are asked to select party size and the desired day and time of curbside takeout; Uchiko will call guests 30-45 minutes prior to reserved pick-up time to take order and payment. Each curbside order to come with a $25 gift card, valid for dine-in use at the restaurant when it re-opens.
 
Pick-up is available between 4:00 pm and 8:30 pm
Austin's Pizza
The pizza chain is offering $7 large cheese & $8 large pepperoni as a pick up-only special. Guests can request curbside pick up by calling when they arrive. Delivery is available all around town. Other specials include 2 Austin Originals for $25. Large 2-topping for $12.50 for delivery or pick-up. Order online at austinspizza.com. 
Salt & Time Butcher Shop and Salumeria
Accepting to go orders for dinner (with some exceptions). Those to-go orders will have a 15% service fee to help ensure the livelihood of staff.
Loro
Adding DoorDash to options that already include takeout and pick-up as well as Favor. Take-out available from 11:30 a.m. to 8 p.m. Curbside pick-up will be available March 18. More information on its website.
SPREAD & CO.
Orders for breakfast and lunch menu items can be made online and by calling the restaurant directly at 512-814-2002. Offerings are available for curbside pickup or delivery with free delivery to the 78703 and 78731 area codes. The restaurant will be open normal hours Tuesday-Saturday 8 a.m. to 5 p.m. and Sunday 9 a.m. to 3 p.m.
Scholz Garten
Offering curbside pickup and delivery through Doordash of its MASH (Mobile Austin Sausage Haus) menu. For every boxed lunch purchased, Scholz will give one boxed lunch to emergency personnel, including firefighters, police officers and medical staff, who order and pick-up curbside. The MASH menu will be $10 per order and will include choice of wurst, wurst holder, toppings, sauces and sides. All order requests and donations can be made by emailing MASH@Scholz1866.com. If you are an emergency personnel, please indicate in your order. Guests will receive an email once their order is confirmed. Full menu below.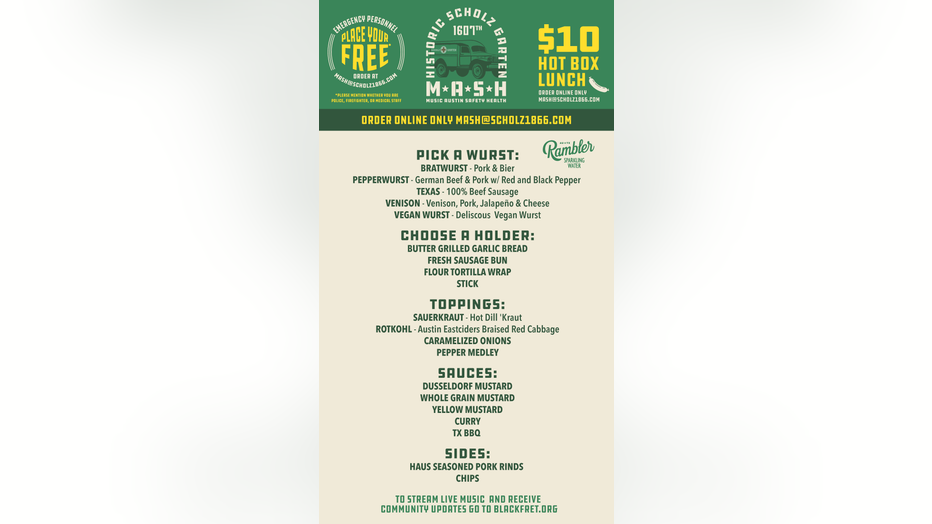 Jacoby's and Grizzelda's
Both restaurants will be accepting phone-in orders and waiving any to-go charges if guests want to pick up meals. Order and pay ahead and staff will bring food to your car.
Emmer & Rye
The restaurant says it is temporarily offering a to-go menu so that people can enjoy its food at home. Call the restaurant directly to place orders at 512-366-5530, ext 4. More info on the restaurant's website.
Salt Lick BBQ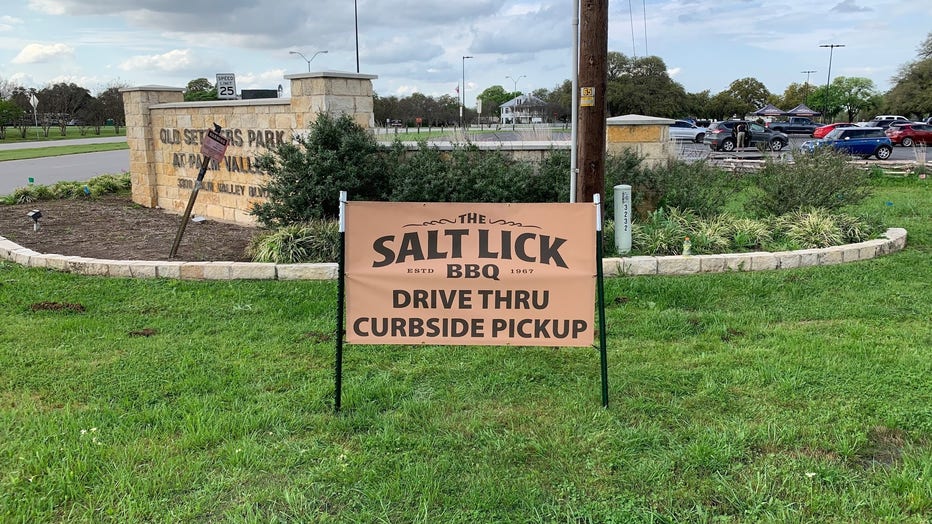 Both the Driftwood and Round Rock locations have expanded takeout offerings and are now ready to take orders over the phone. Salt Lick will also now take payment over the phone as well as offer curbside pickup to help minimize contact. 
In Driftwood, the full menu is available for takeout with the exception of fountain drinks, tea, blackberry cobbler, and ice cream. Bottled and canned non-alcoholic beverages are also available.
Various wine and beer options are available for takeout from Salt Lick Cellars, including several signature offerings from The Salt Lick. Click here to see the full Salt Lick Cellars drink menu.
In Round Rock, the full menu is available for takeout. Bottled and canned non-alcoholic beverages are also available. Wine, beer, and margaritas are also available with takeout orders.
Carpenters Hall
Offering take out in addition to its lunch and dinner service. The restaurant is also altering its hours. People are asked to call the restaurant to place an order.
Thai Fresh
The restaurant says it is still open (as of March 16) for dine in service but is encouraging people to order online. If you order online you can text the restaurant when you're in the parking lot and the food will be brought to you. More details here.
The Brewtorium
Offering curbside crowler and food pick-up. Call 512-524-0323 to make orders.
Pok-e-Jo's Smokehouse  
The restaurant is offering curbside pick up and delivery. They have 5 locations, including three in Austin, one in Round Rock, and one in Georgetown. 
Taco Cabana
The restaurant is offering free delivery through April 3 though their app and Uber Eats. The front counter and drive-thru is still open from 6 a.m. to 10 p.m. There is no minimum or coupon code needed. 
Hat Creek Burger Company
The restaurant is open from 11 a.m. to 8 p.m. and the regular menu remains available. Pick-up, drive-thru, and delivery can be placed online or over the phone.
Z'Tejas 
The restaurant is now open from noon yo 8 p.m. but is closed on Monday. They are open for delivery and to-go orders with a limited menu. The restaurant has also said any tips received will go towards hourly employees. 
Prohibition Creamery
The restaurant is offering take-out for the next two weekends. You can order on Favor, GrubHub and DoorDash. 
Hyde Park Bar & Grill 
The restaurant is offering to-go and delivery services. They have two locations, located at 4206 Duval Street and 4521 Westgate Blvd. 
Delysia Chocolatier
Chocolatier will continue to operate its retail store, selling confections to go and providing curbside pick-up. Delysia Chocolatier's confections are available on its online store and will be shipped via FedEx.  
Texas Roadhouse
All three Austin locations are offering Family Packs, Ready to Grill steaks and other to-go needs. Curbside-to-go has also been added. Family Packs start at $19.99 and catering options are available. You can order and pay online.